One of our favorite shows used to be "Whose Line is It Anyway?" and I loved when they would improvise a scene using song titles. So for our Friday Frivolity host theme of 80s music I wrote the following scene a la Whose Line.
Setting: a group of friends at a night club in Funkytown.
Cast:
Jack & Diane, two American kids growing up in the heartland
Mickey, he's so fine I lost my mind
Sara, storms are brewin' in her eyes
Amanda, gonna take you by surprise
Billie Jean, more like a beauty queen from a movie scene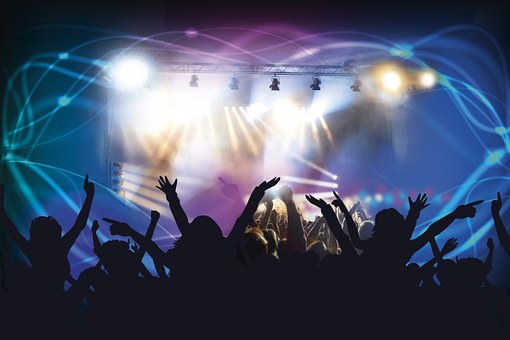 Sara: I Love Rock n' Roll.  
Mickey: It's Still Rock and Roll to Me  
Amanda: Shout! Karma Chameleon!
Jack and Dianne: Two Hearts. Crazy Little Thing Called Love. Glory of Love.  Together Forever.  
Billy Jean: I Want to Know What Love Is
Mickey: Who's That Girl.  She Drives Me Crazy
Amanda: Who Can It Be Now?
Sara: Jessie's Girl
Mickey: Oh Sheila! Get Outta My Dreams, Get Into My Car!  Need You Tonight
[Mickey chases after woman in the crowd]
Billie Jean: Every Rose Has Its Thorn
Jack:  Baby, Come To Me. I Just Can't Stop Loving You
Dianne:  Anything For You. Every Breath You Take
[Mickey returns]
Mickey: Maneater! Where Do Broken Hearts Go?
Billy Jean: Owner of a Lonely Heart  
Sara:  Another One Bites the Dust
Amanda: Don't Worry Be Happy  
Sara: Let's Dance!  Let's Go Crazy! Flashdance . . . What A Feeling
Amanda: Rock me Amadeus!    
Mickey:  Venus! Here I Go Again. Come On Eileen.  Don't You Want Me?  
[Mickey chases after another woman]
Sara: Time After Time
Amanda:  Let's Hear It For the Boy  
Sara: With or Without You?
Billie Jean: I Still Haven't Found What I'm Looking For
[Sara and Amanda go out on the dance floor]
Jack: Endless Love
Dianne: Saving All My Love For You  
Jack:  Greatest Love of All
Dianne: Heaven Is a Place On Earth
Jack: The Way You Make Me Fee.  
Dianne: Forever Your Girl. Kiss
Billy Jean:  You Give Love a Bad Name. 
Jack: Beat It
Billie Jean: On My Own. Red Red Wine.
[Billie Jean heads to the bar]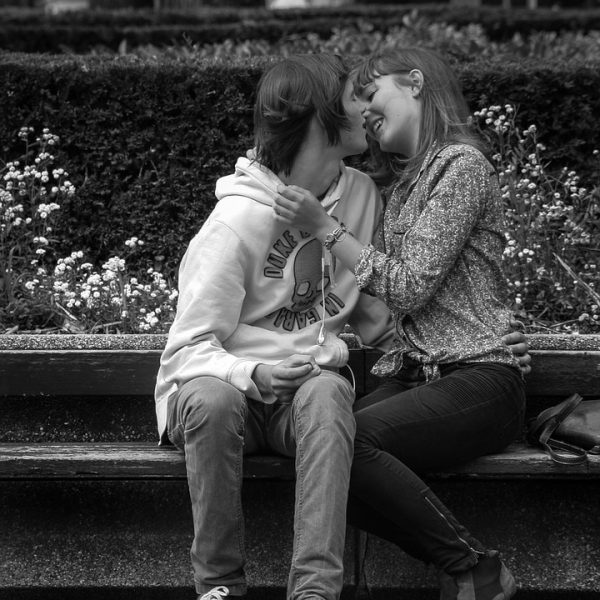 Jack: Careless Whisper. I Think We're Alone Now 
Dianne: Baby, I Love Your Way
Jack:  Invisible Touch
Dianne: Take My Breath Away
Jack: Can't Fight This Feeling
Dianne: Do That To Me One More Time
Jack: Nothing's Gonna Stop Us Now
Dianne: Satisfied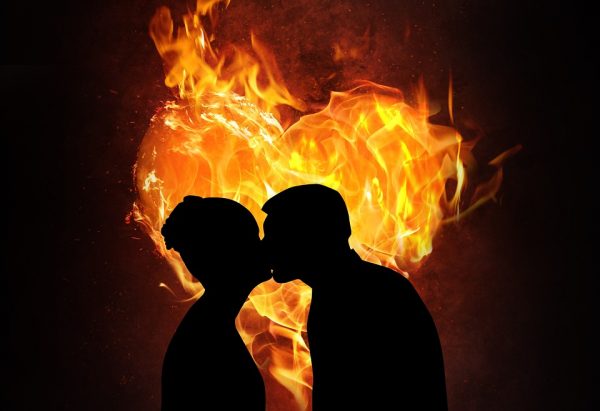 Mickey: The Flame!
Sara: St.Elmo's Fire!
Amanda: Chariots of Fire!
Billie Jean: Eternal Flame!
Jack and Dianne: We Didn't Start The Fire  
Billie Jean: Could've Been
Sara: Blame It On the Rain
Amanda: I Love A Rainy Night
Jack and Dianne: Hard to Say I'm Sorry
Billie Jean: Escape (The Pina Colada Song)!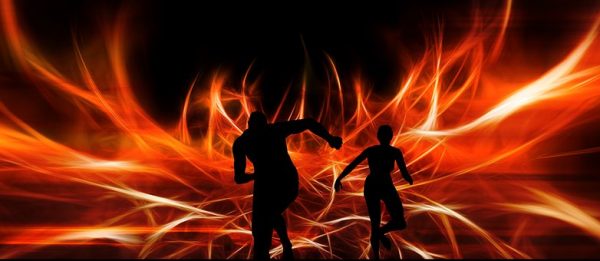 Mickey:  One More Try. Hello! Got My Mind Set on You. Baby Don't Forget My Number. Call Me.  [chases after a female firefighter]   
Sara: Addicted to Love
Billie Jean: Out of Touch  
Amanda: Sussudio
[This is a work of fiction. Any similarities to real people and events is purely coincidental. 😉 ]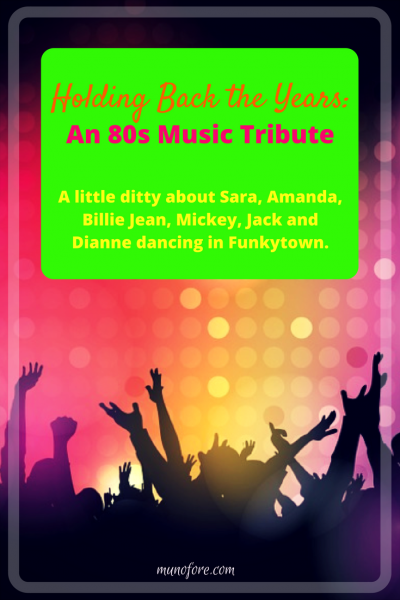 [Tweet "Holding Back the Years: A funny tribute to 80s music. #humor #80smusic"]
---
Now on to the link-up! 😀
For those that are not on our mailing list, Sarah will be taking some maternity leave from the weekly party. She will be linking up and visiting and hopes to rejoin us as host when she is up for it.  In the meantime, Amethyst is joining us as a permanent host. The four of us will still be visiting you all and sharing your awesome posts.
In a fun twist, since we now have multiple hosts and co-hosts we will also have multiple FEATURES.... but you will have to go check out the other blogs to see if you were featured there! 😉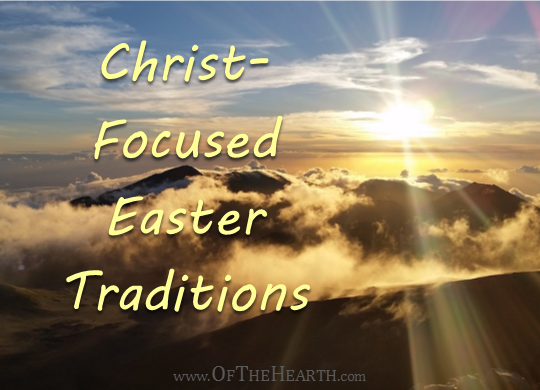 I chose this post from Of the Hearth for some Christ-Focused Easter Activities. We did a Lenten Calendar similar to the one she mentions last year full of activities focusing on prayer, fasting and almsgiving. And I really like the use of bulbs to explain new life.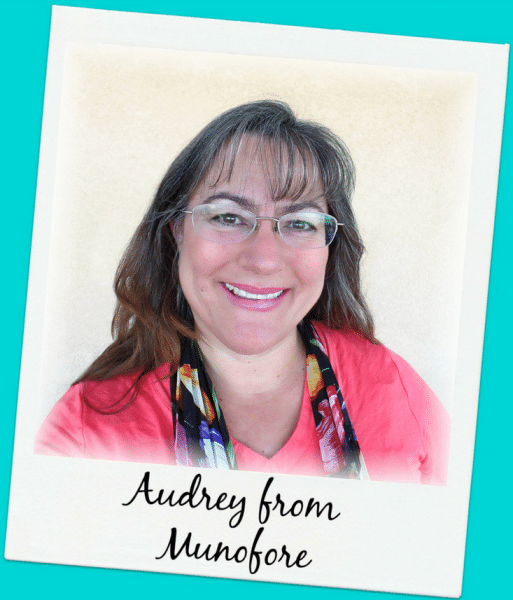 Audrey is a wonderfully eclectic blogger, who not only can cook up a storm over on That Recipe, but also writes at Munofore - "MUsings NOt FOod RElated." Munofore touches on humor, parenting, crafting, holiday ideas, tutorials, and more! She is sharing her monthly round up of coffee pictures plus some fabulously funny coffee mugs in her latest post.
---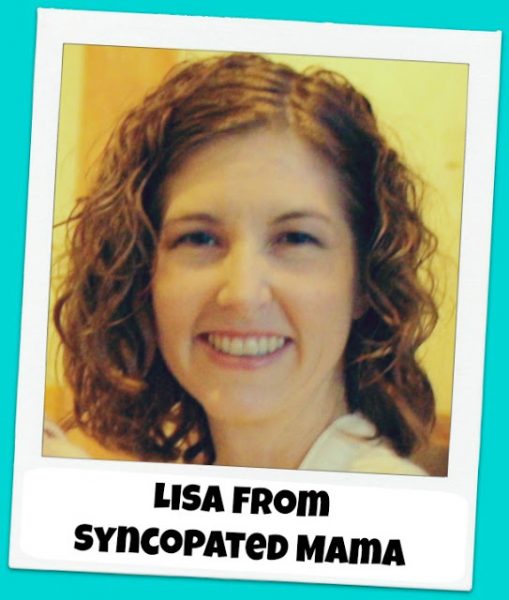 Facebook // Twitter //Pinterest // Google+ // Bloglovin
Lisa is an awesomely hilarious and authentic writer who marches to her own drum on her blog Syncopated Mama, providing an "un-labelly spot" for all the happily off-beat folks out there who have been wishing to find kindred spirits. She shares her adventures building a natural home, teaching her adorbs daughter, establishing and refining positive communication skills, camping, creating, cooking, and so much more! Lisa talks about the Berenstain Bears Easter Sticker and Activity Book


---
Jessica is an amazingly funny and smart blogger from Wales who writes at Babi a Fi on a whole range of topics -- from entertaining vintage nostalgia, to technology tutorials, to book reviews, to raising her adorable munchkin, and so much more! Jessica has a very important post for parents about Child Sexual Exploitation.
---
Amethyst is a fantastically encouraging and thoughtful blogger, who shares new-mama adventures, self-care advice, book and product reviews and so much more over at One Sage Mama. Amethyst has a giveaway for a $150 Visa Card you probably want to go check out. 
---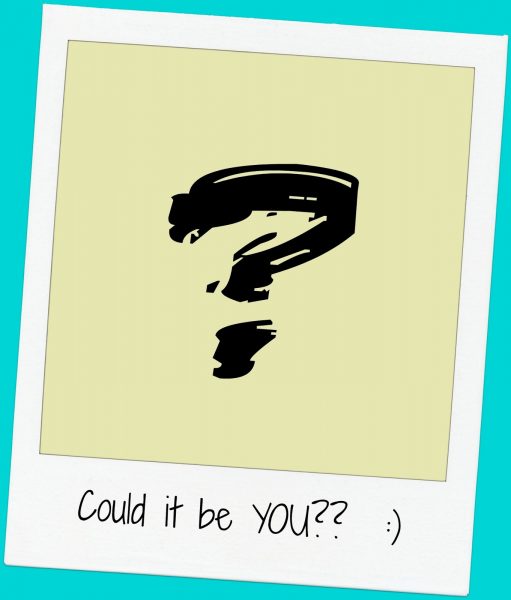 Calling all bloggers looking for an upbeat and supportive group of pals to join in hosting the weekly #FridayFrivolity par-tay! We are hoping to add to our ranks of dedicated hosts and co-hosts, and would love for you to consider joining the fun! Co-Hosts are welcome on a temporary basis (usually a month), while Hosts make a more ongoing commitment. 🙂 Swing by here to express interest and ask any questions!
---
Now time for the new stuff!
This a link-up for all things funny, fun, encouraging, hopeful, and happy. That includes free printables, giveaways, and other fun stuff to make us SMILE and start the weekend off on the right foot.
If you're here in search of fun and uplifting reading materials, skip the rules and just start clickin'!
Bloggy buddies, thanks for coming to par-tay!
You are welcome to link

up to 3 posts

, and old posts are always welcome!
There are three rules only:
[Tweet "Link up your fun, funny, happy and hopeful posts on #FridayFrivolity #bloggerswanted"]