Happy Black Friday Eve! Personally, I am not one that enjoys crowds and lines and general craziness. Especially when it comes to shopping. Instead I will be partying virtually with my fellow Friday Frivolity Hosts with these funny Black Friday memes.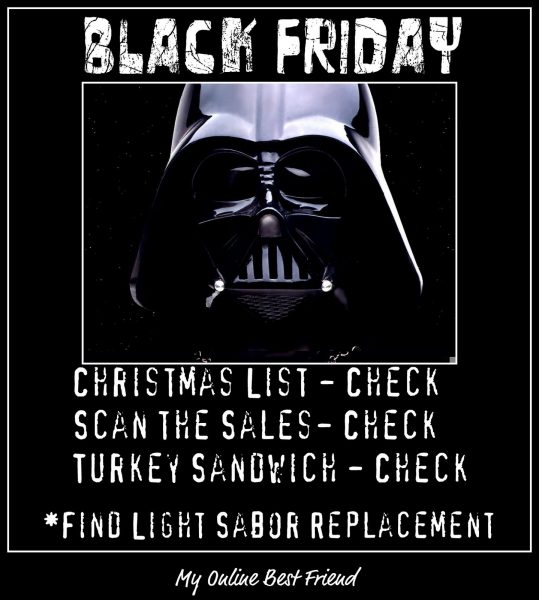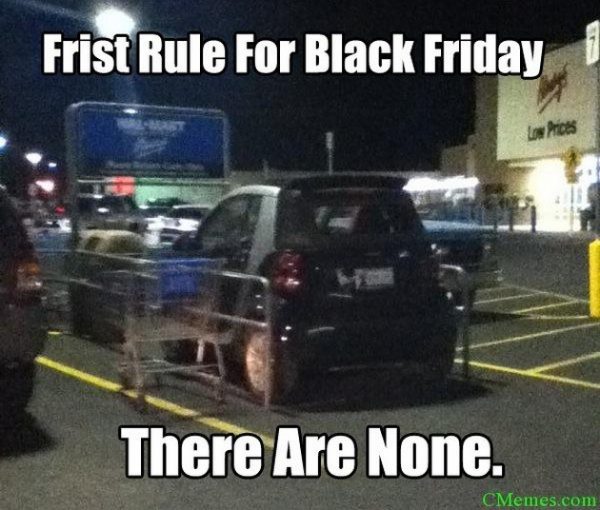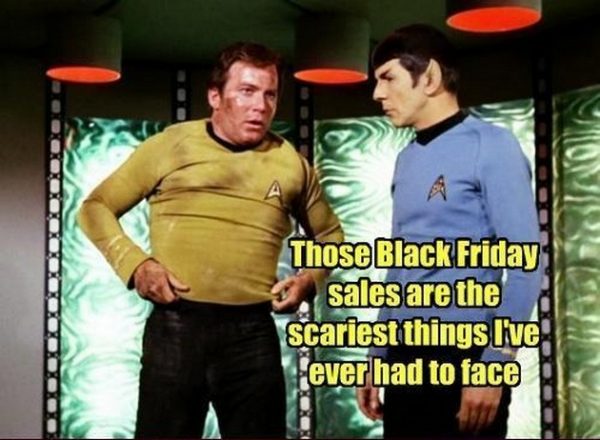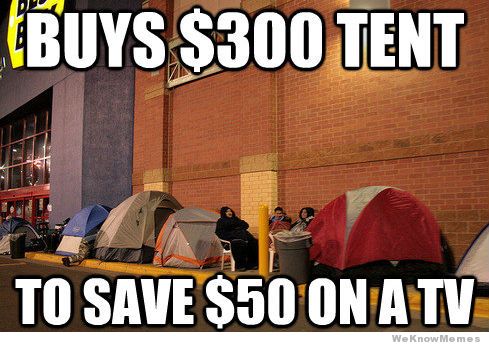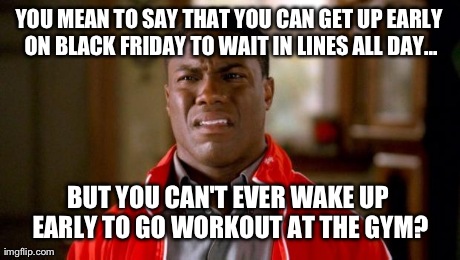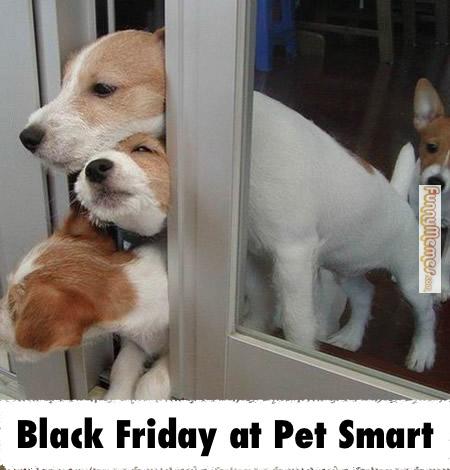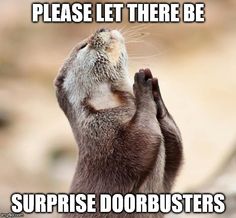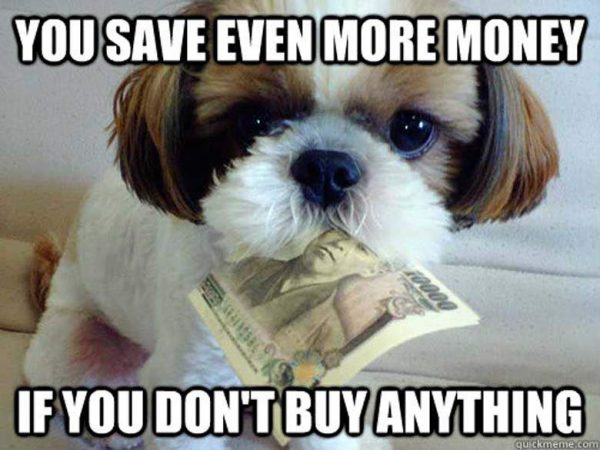 [Tweet "Forget shopping! Enjoy these fun Black Friday memes instead. #humor #blackfriday"]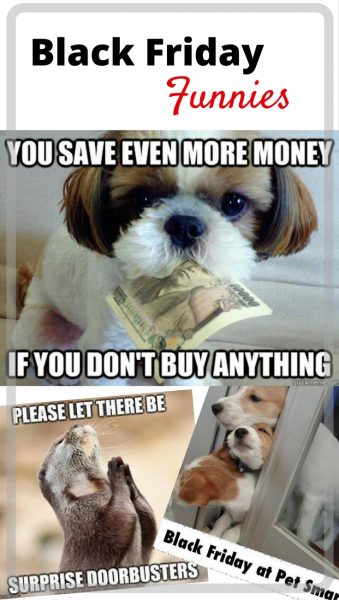 Now on to the link-up! 😀

Featured Post from Last Week:
In a fun twist, since we now have five hosts and co-hosts we will also have FIVE FEATURES.... but you will have to go check out the other four blogs to see if you were featured there! 😉
If you have kids in your life you need to check out this great resource from Haley's Vintage:
My Top 70 Free Printables
. She covers all ages and a variety of activities from beginning letters to science and just plain fun.
The Hosts:
Audrey is a wonderfully eclectic blogger, who not only can cook up a storm over on That Recipe, but also writes at Munofore - "MUsings NOt FOod RElated." Munofore touches on humor, parenting, crafting, holiday ideas, tutorials, and more! She showcases some of her favorite old school board and card games for National Puzzle and Game Week.
Sarah Eliza is on a mission to Devastate Boredom by living life with laughter and intention! Her blog is your spot for Capsule Wardrobe how-to's and inspiration, humor, encouragement, life-hacks, Read / DON'T Read book reviews, and more! Sarah is actually taking a month off of the party to work on NaNoWriMo, but she did sneak in a review of three Netflix RomComs you probably haven't seen.

Jessica is an amazingly funny and smart blogger from Wales who writes at Babi a Fi on a whole range of topics -- from entertaining vintage nostalgia, to technology tutorials, to book reviews, to raising her adorable munchkin, and so much more! Jessica discusses the controversy surrounding and unnecessary guilt regarding breast feeding versus bottle feeding.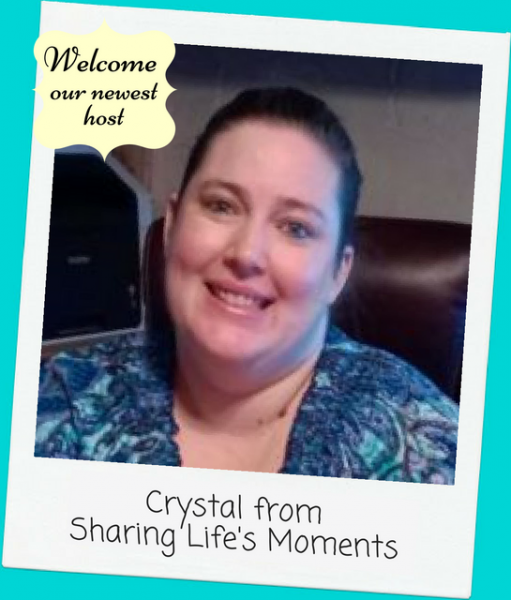 Crystal is a wife and homeschooling mom to three kids and a dog. On Sharing Life's Moments she hopes to inspire you to make the most of your moments by sharing hers. You'll find inspiration about homeschooling, book and movie reviews, recipes, life hacks and more. Crystal's latest post is about Three Ways to Make the Most Out of Your Parenting Journey.
Calling all bloggers looking for an upbeat and supportive group of pals to join in hosting the weekly #FridayFrivolity par-tay! We are hoping to add to our ranks of dedicated hosts and co-hosts, and would love for you to consider joining the fun! Co-Hosts are welcome on a temporary basis (usually a month), while Hosts make a more ongoing commitment. 🙂 Swing by here to express interest and ask any questions!
Now time for the new stuff!
This a link-up for all things funny, fun, encouraging, hopeful, and happy. That includes free printables, giveaways, and other fun stuff to make us SMILE and start the weekend off on the right foot. If you're here in search of fun and uplifting reading materials, skip the rules and just start clickin'! Bloggy buddies, thanks for coming to par-tay! You are welcome to link up to 3 posts, and old posts are always welcome! There are three rules only: