Our Friday Frivolity Host theme this week is favorite comediennes. With the passing of Gene Wilder last week, I, like many people my age, have been thinking about his first wife, Gilda Radner. Which lead me to think about Saturday Night Live and all of the funny sketches through the years. So, for you youngsters out there I thought I'd share some of my favorite recurring recurring female SNL characters from the "olden" days. And, just a hint,  I am using the term "female" loosely.
Roseann Rosannadana - Gilda Radner
I almost went with her Miss Emily Litella character which is another one I love but, ... oh, never mind.
Prymaat Conehead - Jane Curtin
Actually my favorite Jane Curtin moments on SNL are her deadpan Weekend Updates and Point Counterpoint. But my theme is characters.
The Sweeney Sisters - Nora Dunn and Jan Hook
Oddly enough I hear their rendition of Clang Clang Clang Went the Trolley in my head when I think of the song instead of Judy Garland's.
I am still trying to get the video to load but, if it still isn't appearing here - Google it!

Pat - Julia Sweeney
Well, I did say I was using the term female loosely. We may not ever know Pat's gender but we do know Julia Sweeney was female and she rocked it as the androgynous Pat.
[Tweet "The best old school recurring female characters from #SNL #humor"]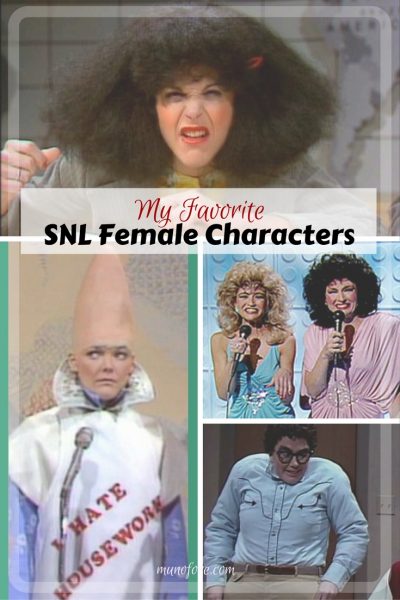 Now on to the link-up! 😀

Featured Post from Last Week:
In a fun twist, since we now have five hosts and co-hosts we will also have FIVE FEATURES.... but you will have to go check out the other four blogs to see if you were featured there! 😉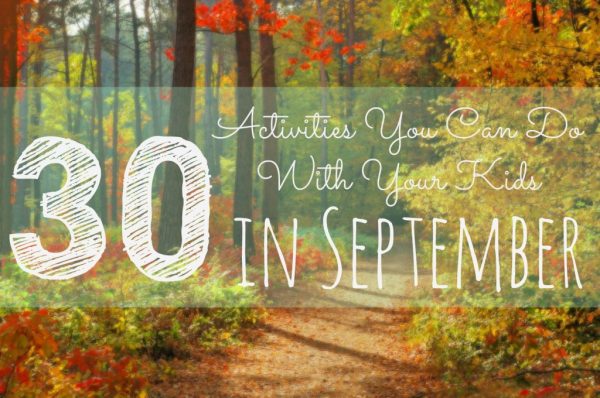 Even though we are well into September, I still chose 30 Activities You Can Do With Your Kids in September by Perfectly Imbalanced because its a fun list that doesn't have to be limited to September and can stretch into the rest of Autumn. And, they are still fun activities even if you don't have kids at home. My personal favorite is "Go to a doughnut shop and try one you've never had before". Oh yeah, we need to do that this weekend.
The Hosts:
Audrey is a wonderfully eclectic blogger, who not only can cook up a storm over on That Recipe, but also writes at Munofore - "MUsings NOt FOod RElated." Munofore touches on humor, parenting, crafting, holiday ideas, tutorials, and more! She shows off how she made a computer monitor stand from some scrap wood.
Sarah Eliza is on a mission to Devastate Boredom by living life with laughter and intention! Her blog is your spot for Capsule Wardrobe how-to's and inspiration, humor, encouragement, life-hacks, Read / DON'T Read book reviews, and more! this week she shared some awesome deals on all natural puppy products on Amazon.
Jessica is an amazingly funny and smart blogger from Wales who writes at Babi a Fi on a whole range of topics -- from entertaining vintage nostalgia, to technology tutorials, to book reviews, to raising her adorable munchkin, and so much more! Mr. Babi a Fi, aka Anthony, gets a chance to answer some questions about fatherhood in her latest post The Daddy Tag.
Now time for the new stuff!
This a link-up for all things funny, fun, encouraging, hopeful, and happy. That includes free printables, giveaways, and other fun stuff to make us SMILE and start the weekend off on the right foot. If you're here in search of fun and uplifting reading materials, skip the rules and just start clickin'! Bloggy buddies, thanks for coming to par-tay! You are welcome to link up to 3 posts, and old posts are always welcome! There are three rules only: