This will be the final baby themed Friday Frivolity for us... at least for awhile. We may have to sneak in some more once Baby Devastate Boredom is finally here. But for now we are finishing with a doozy: bad parenting advice.
Even before the baby is born parents start getting parenting advice from everyone. Even those without kids.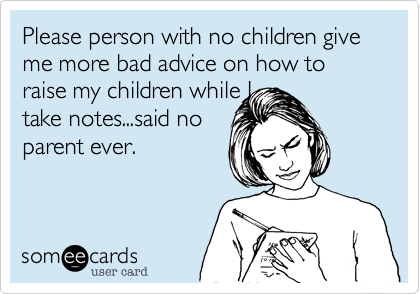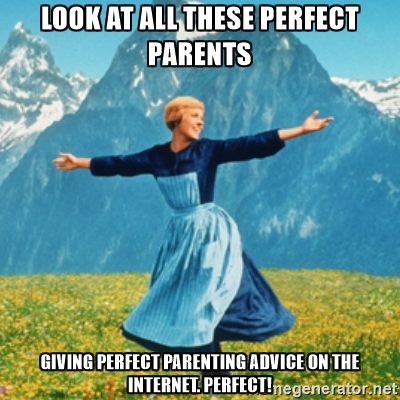 There are hundreds of thousands of parenting advice books covering all different methods of parenting. This is the only one you really need (affiliate link). No, really you need this one. It will make you laugh which will release endorphins and make everyone happier and less stressed.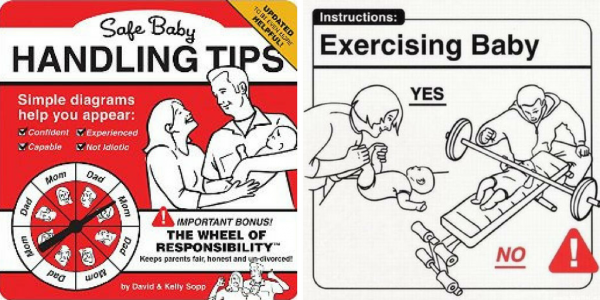 I received some really bad "advice" in J's early months. The absolute worst was while suffering severe sleep deprivation (borderline depression) when J was about a year old, a mom in our Mom and Me group with a child younger than mine told me
Well it is YOUR fault he isn't sleeping at night.
Well, gee thanks that makes me feel so much better. You mean all I have to do is raise my child the way you tell me? Silly me thinking I knew my child better than you.... But, I was so unsure of myself and spent far too long believing I was to blame. Low and behold a few years later we find out it wasn't my fault, that's just the way his brain works.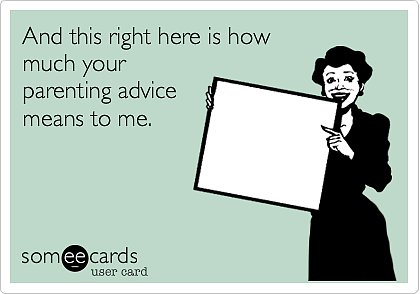 After I eliminated that negative influence from my life I finally realized the only thing a parent really needs to do: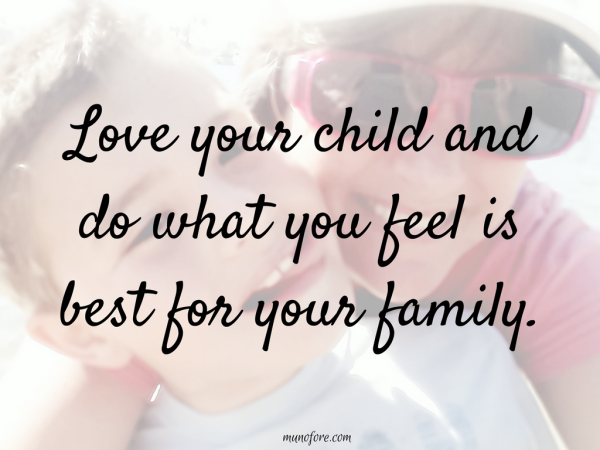 If someone tries to tell you that you are doing it wrong, ignore them. You know your child best.
Unless, of course, you accidentally leave him Home Alone...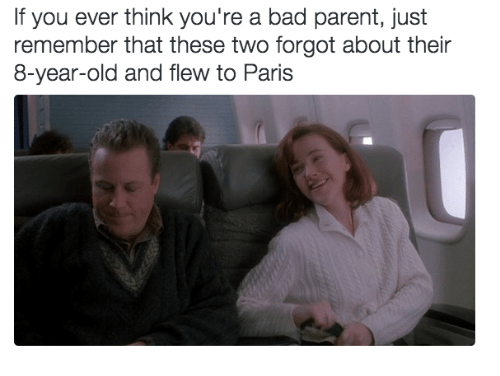 [Tweet "All the parenting advice you really need to know. #parenting #humor #fridayfrivolity"]
Now on to the link-up! 😀



Featured Post from Last Week:
In a fun twist, since we now have four hosts and co-hosts we will also have four FEATURES.... but you will have to go check out the other four blogs to see if you were featured there! 😉
My pick this week is Getting Rid of the Toxic That's in Your Life from Living on Cloud Nine. And she ain't talking chemicals! Andrea's post is a great reminder that if a person is only bring negativity to your life you need to remove them for your own well being. 
The Hosts:
Jessica is an amazingly funny and smart blogger from Wales who writes at Babi a Fi on a whole range of topics -- from entertaining vintage nostalgia, to technology tutorials, to book reviews, to raising her adorable munchkin, and so much more! Jessica shares 30 Days of Gotham Fandom Challenge in her latest post. 



Calling all bloggers looking for an upbeat and supportive group of pals to join in hosting the weekly #FridayFrivolity par-tay! We are hoping to add to our ranks of dedicated hosts and co-hosts, and would love for you to consider joining the fun! Co-Hosts are welcome on a temporary basis (usually a month), while Hosts make a more ongoing commitment. 🙂 Swing by here to express interest and ask any questions!
Now time for the new stuff!
This a link-up for all things funny, fun, encouraging, hopeful, and happy. That includes free printables, giveaways, and other fun stuff to make us SMILE and start the weekend off on the right foot. If you're here in search of fun and uplifting reading materials, skip the rules and just start clickin'! Bloggy buddies, thanks for coming to par-tay! You are welcome to link up to 3 posts, and old posts are always welcome! There are three rules only: