I am not a big fan of April Fools Day or pranks in general. Maybe I had some mean spirited pranks pulled on me as a child that have damaged my psyche forever. Maybe I was born without a prank appreciation gene. Who knows. So getting in the spirit of our Friday Frivolity host theme was a bit challenging for me. In the end I opted for Fun Faux Foods.
Nothing mean spirited like the Chocolate Pie in The Help. Just fun foods that look like one thing but are actually another.
Start off the day with a breakfast of poached eggs (yogurt and a peach), frozen cereal and undrinkable juice (gelatin) from Clean and Scentsible.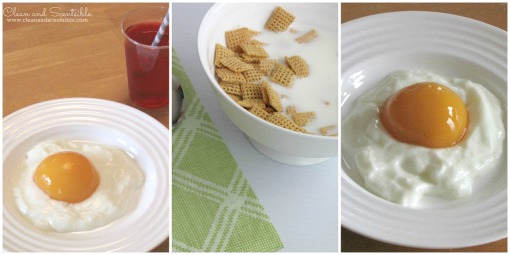 Alphabet Soup (pudding with cereal letters) from Party Pinching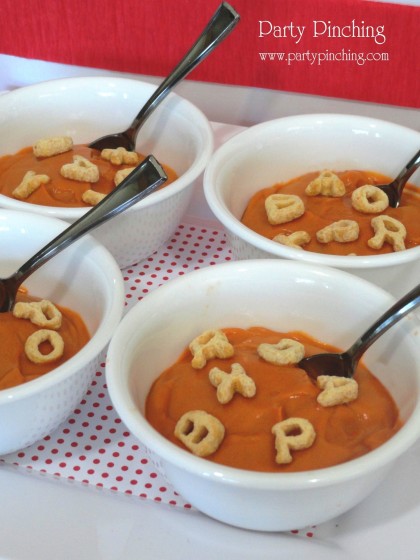 A whole chicken meal complete with fried chicken (rice krispies treats), corn on the cob (candy corn) and baked beans (pudding and candy) from Kitchen Fun with My 3 Sons.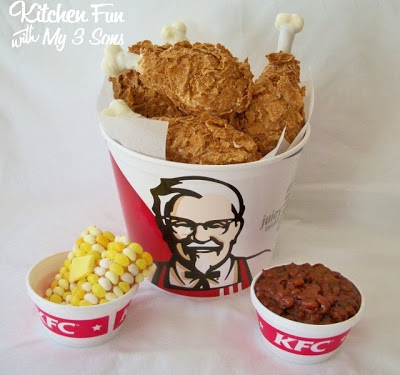 Meatloaf Cupcakes with Mashed Potato Icing from Frosting and a Smile.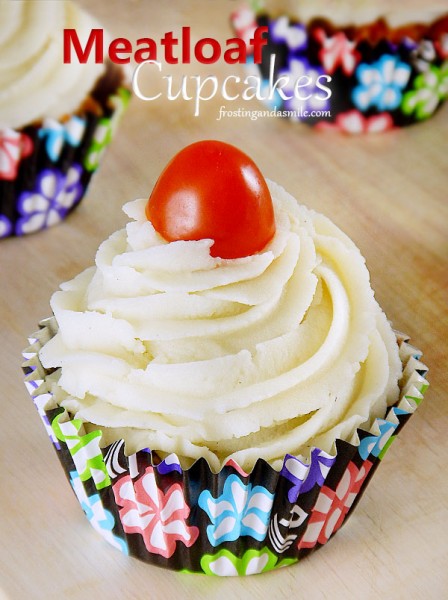 Pepperoni Jalapeno and Jelly Bean Pizza with Anchovies from That Recipe (that's me in case you didn't know)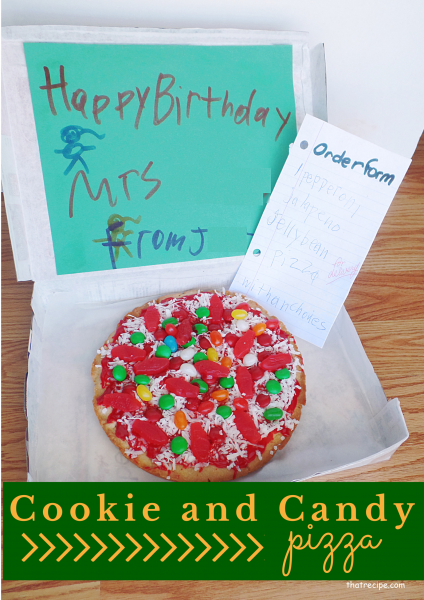 [Tweet "5 Fun Faux Foods for April Fools Day #fauxfoods #aprilfoolsday"]
Now on to the link-up! 😀

The Hosts:
Audrey is a wonderfully eclectic blogger, who not only can cook up a storm over on That Recipe, but also writes at Munofore - "MUsings NOt FOod RElated." Munofore touches on humor, parenting, crafting, holiday ideas, tutorials, and more! She repurposed a worn out garden hose into a fun spring gardening wreath.
Facebook // Twitter //Pinterest // Google+ // Bloglovin
Lisa is an awesomely hilarious and authentic writer who marches to her own drum on her blog Syncopated Mama, providing an "un-labelly spot" for all the happily off-beat
folks out there who have been wishing to find kindred spirits. She shares her adventures building a natural home, teaching her adorbs daughter, establishing and refining positive communication skills, camping, creating, cooking, and so much more! In her ongoing Passport to Fun Date Night series, she created an Irish themed date night. So many fun ideas.


Jessica is an amazingly funny and smart blogger from Wales who writes on a whole range of topics -- from entertaining vintage nostalgia, to technology tutorials, to book reviews, to raising her adorable munchkin, and so much more on Babi a Fi! She has a hysterically accurate (for me at least) list of 10 Signs You Know You Are a Blogger every Blogger will identify with.

Featured Post from Last Week:
In a fun twist, since we now have four hosts we will also have FOUR FEATURES.... but you will have to go check out the other two blogs to see if you were featured there! 😉
Now time for the new stuff!
This is a link-up for all things funny, fun, encouraging, hopeful, and happy. That includes free printables, giveaways, and other fun stuff to make us SMILE and start the weekend off on the right foot.

If you're here in search of fun and uplifting reading materials, skip the rules and just start clickin'!

Bloggy buddies, thanks for coming to par-tay! You are welcome to link up to three posts, and old posts are always welcome! There are three rules only: