Mardi Gras in New Orleans can be a wild drunken spectacle. But it can also be a fun family friendly event, especially if you celebrate at home. Since we have a Friday Frivolity host theme I have some ideas for hosting your own kid friendly Mardi Gras party.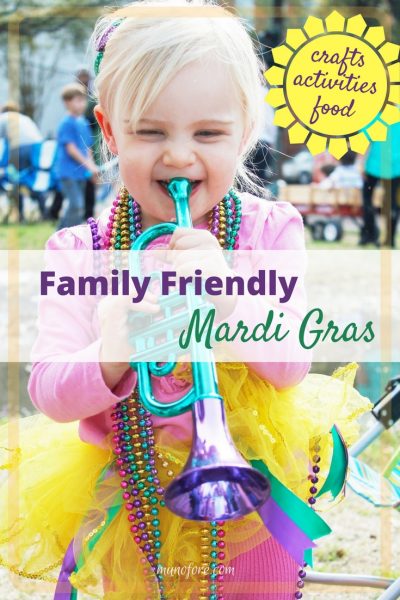 Beads, Masks and Hats
Mardi Gras wouldn't be Mardi Gras without bead necklaces and masks. Purple, green and gold are the colors of the day.
Twizzler Mardi Gras Beads from No Time for Flash Cards
Noodle Necklace from Activity Village
Hand Shaped Mardi Gras Mask from New Orleans Moms
Paper Plate Masks from Activities for Kids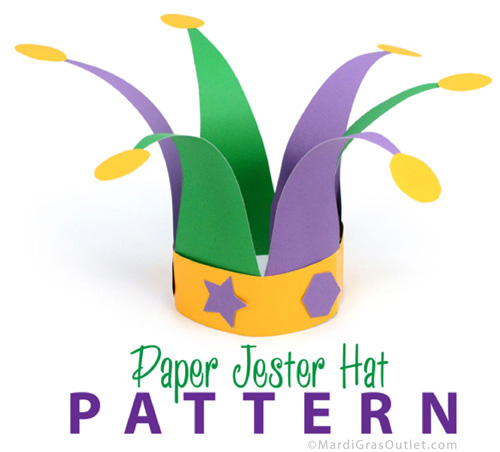 Paper Jester Hat from Mardi Gras Outlet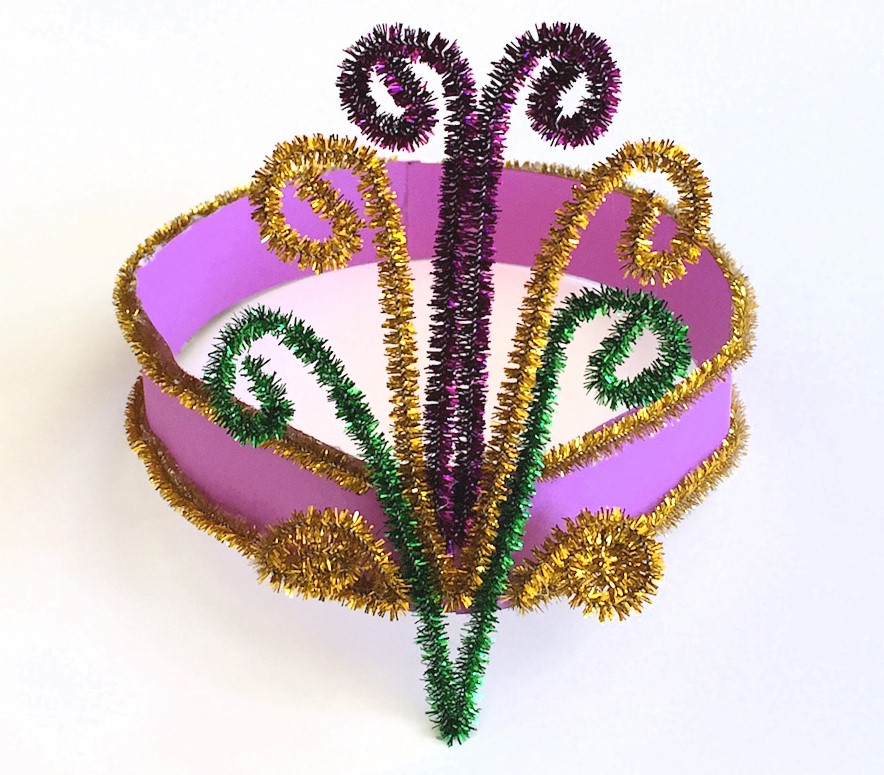 Mardi Gras Headpiece from Free Kids Crafts
Activities
The main activity of Mardi Gras is a parade. Queue up some music and parade around the house in your beads and masks.
One of our favorite albums is Putumayo Kids Presents: New Orleans Playground (affiliate link)

Or make your own parade floats with shoe boxes.
And here are some academic activities you could use:
Math and Literacy Activities for Pre-K and Kindergarten
Food
You can't have the party without food, and we have some fabulously delicious Cajun and Creole recipes on That Recipe.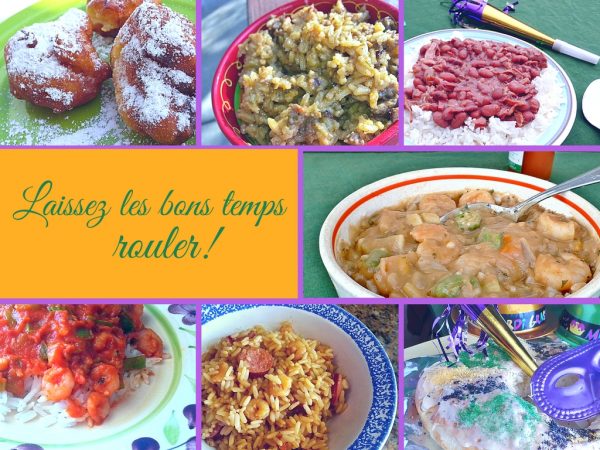 Beignets are French donuts, and I have my great grandmother's no-rise recipe.

Easy One Pot Dirty Rice is a weeknight fast rice and chicken dish. I leave out the chicken livers for my crew.
Authentic Red Beans and Rice takes most of the day to cook, but it is all hands off time. I have slow cooker and pressure cooker instructions as well as traditional stove top.
Cajun Gumbo is a traditional chicken and okra stew, and this version is ready in about an hour.
Shrimp Creole is loaded vegetables and ready in under 30 minutes.
Jambalaya is another fabulously fast and easy rice and "fill in the blank" dish. Traditionally it is made with pork sausage, but you can add in chicken and shrimp.
No Mardi Gras feast would be complete without a King Cake.This decadent version is filled with cream cheese.
Can't travel to NOLA to celebrate #MardiGras? Celebrate at home with your kids with these crafts and recipes.
--
Now on to the link-up! 😀
In a fun twist, since we now have multiple hosts and co-hosts we will also have multiple FEATURES.... but you will have to go check out the other blogs to see if you were featured there! 😉
Audrey is a wonderfully eclectic blogger, who not only can cook up a storm over on That Recipe, but also writes at Munofore - "MUsings NOt FOod RElated." Munofore touches on humor, parenting, crafting, holiday ideas, tutorials, and more! Check out the cute embroidered kitchen towels she made for charity.


Facebook // Twitter // Pinterest // Instagram 
Facebook // Twitter //Pinterest // Google+ // Bloglovin
Lisa is an awesomely hilarious and authentic writer who marches to her own drum on her blog Syncopated Mama, providing an "un-labelly spot" for all the happily off-beat
folks out there who have been wishing to find kindred spirits. She shares her adventures building a natural home, teaching her adorbs daughter, establishing and refining positive communication skills, camping, creating, cooking, and so much more! Lisa has an adorable printable activity for the book Giraffes Can't Dance.
Jessica is an amazingly funny and smart blogger from Wales who writes at Babi a Fi on a whole range of topics -- from entertaining vintage nostalgia, to technology tutorials, to book reviews, to raising her adorable munchkin, and so much more! She shares some of the adorable things her daughter believes.
Guest Co-Hosts for February: 
Amethyst from One Sage Mama! 
Patricia from Pretty Fly for a White Mom
Patricia is a marvelously honest and funny writer, who shares her warm and humorous reflections on life and motherhood over at Pretty Fly for A White Mom.  And ooooh yesss, she rewrites and performs music too!  Read her lovely post about her not so easy chair.
Calling all bloggers looking for an upbeat and supportive group of pals to join in hosting the weekly #FridayFrivolity par-tay! We are hoping to add to our ranks of dedicated hosts and co-hosts, and would love for you to consider joining the fun! Co-Hosts are welcome on a temporary basis (usually a month), while Hosts make a more ongoing commitment. 🙂 Swing by here to express interest and ask any questions!
Now time for the new stuff!
This a link-up for all things funny, fun, encouraging, hopeful, and happy. That includes free printables, giveaways, and other fun stuff to make us SMILE and start the weekend off on the right foot.
If you're here in search of fun and uplifting reading materials, skip the rules and just start clickin'!
Bloggy buddies, thanks for coming to par-tay!
You are welcome to link

up to 3 posts

, and old posts are always welcome!
There are three rules only:
[Tweet "Link up your fun, funny, happy and hopeful posts on #FridayFrivolity #bloggerswanted "]