It's almost a new month which means it is almost time for a new wreath on my front door. This time around I went with something I saw on Pinterest years ago: a Repurposed Garden Hose Wreath.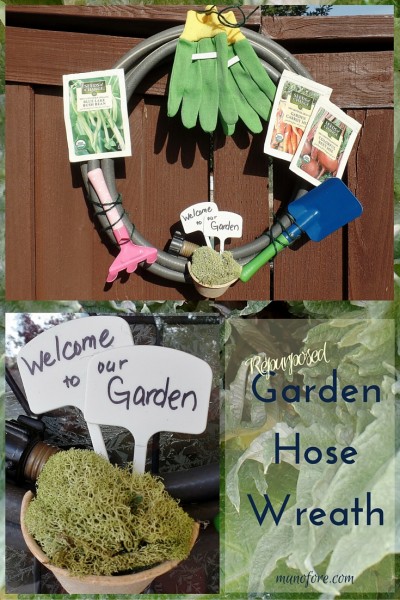 Gray isn't exactly my first color choice for this, but the whole idea behind my wreaths this year is to make do with what I already have. And I had a pretty badly beaten gray house.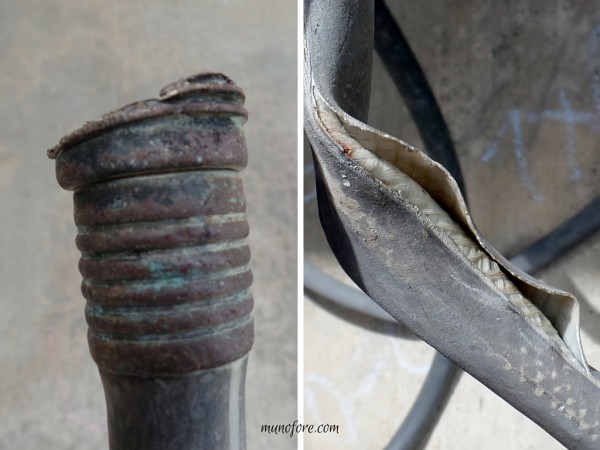 Unlike the Valentine's Wreath and Easter Wreath I made previously, I did actually spend some money on this one. Five dollars for the gardening tools and gloves. Our kids tools are too battered and broken.
To make this, I started by coiling the hose until I got the dimensions I wanted and tied off the end.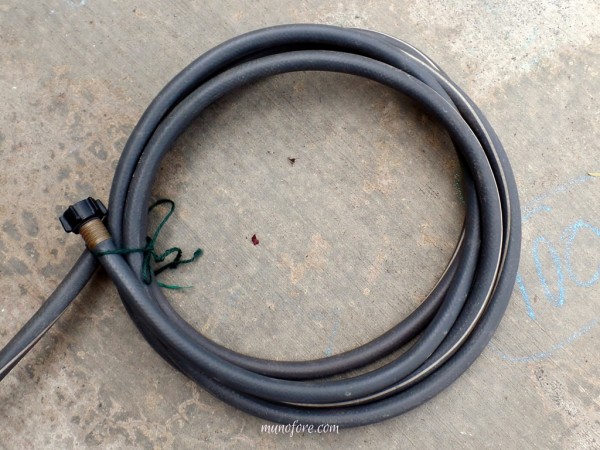 Then I used gardening shears to trim the hose.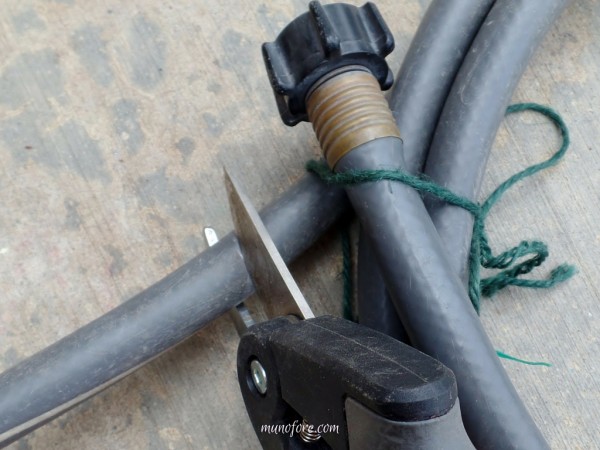 I debated going with green duct tape, zip ties or the green gardening twine to hold the hose together. In the end it was a combination of zip ties...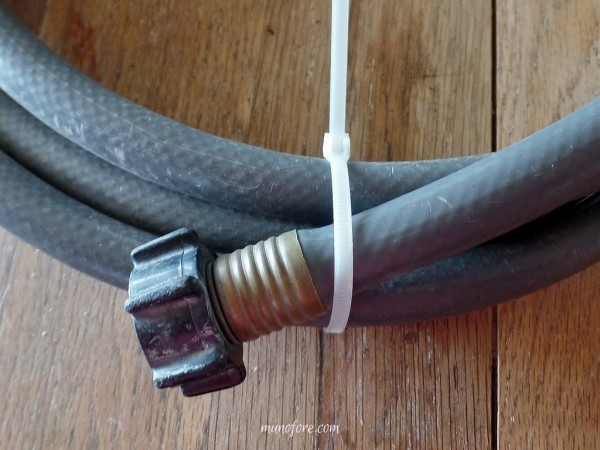 (which I ended up hiding with the gloves and mini pot) and the garden twine.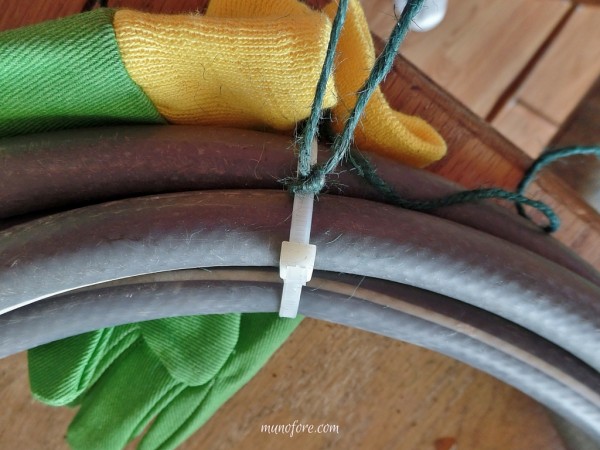 I had a tiny little clay pot I wanted to use, but couldn't figure out how to glue it on securely. Instead I had a little seed starter pot that I cut in half.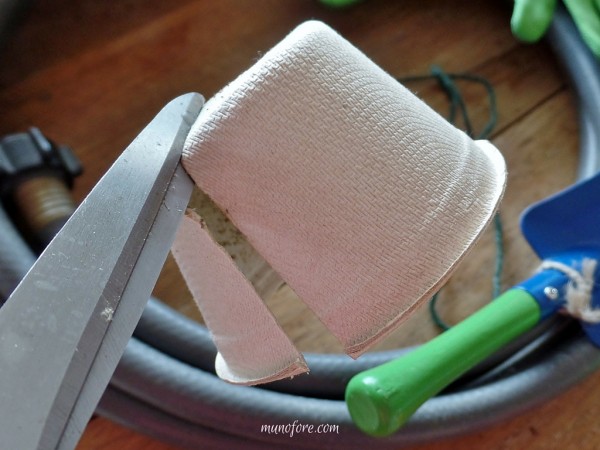 I filled it with foam, stuck some plant tags in it and added some moss to cover the foam.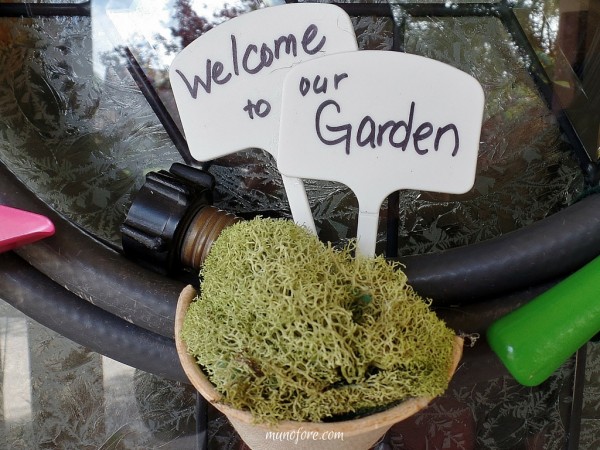 I glued on some seed plastic seed packets (the paper ones will not hold up, I'm sure) and tied on the tools and gloves to finish the look.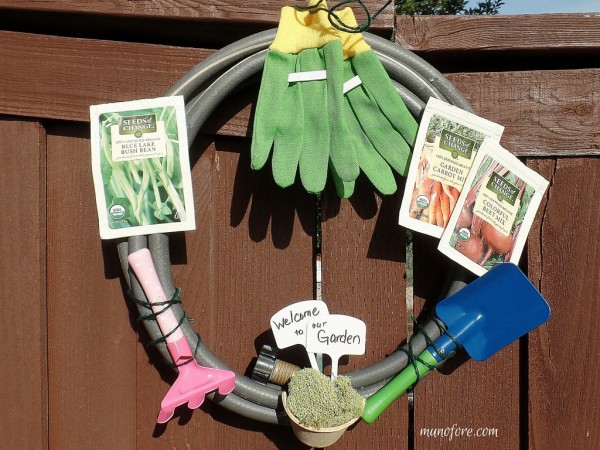 [Tweet "Repurpose an old garden hose to make a festive gardening themed wreath. #gardening #DIY"]
My 7 year old was so excited about a new wreath for the door that he almost looked up from his game to see the finished project before he exclaimed "Looks great, Mom" in that monotone "don't bother me I am playing voice" us Moms know all too well.
Well, I don't care if he or his dad aren't interested. I like it. And so does my mommy who got a sneak peek via text! ha ha!