Learn why sitting all day can be dangerous to your health and how you can start to stay fit while you sit.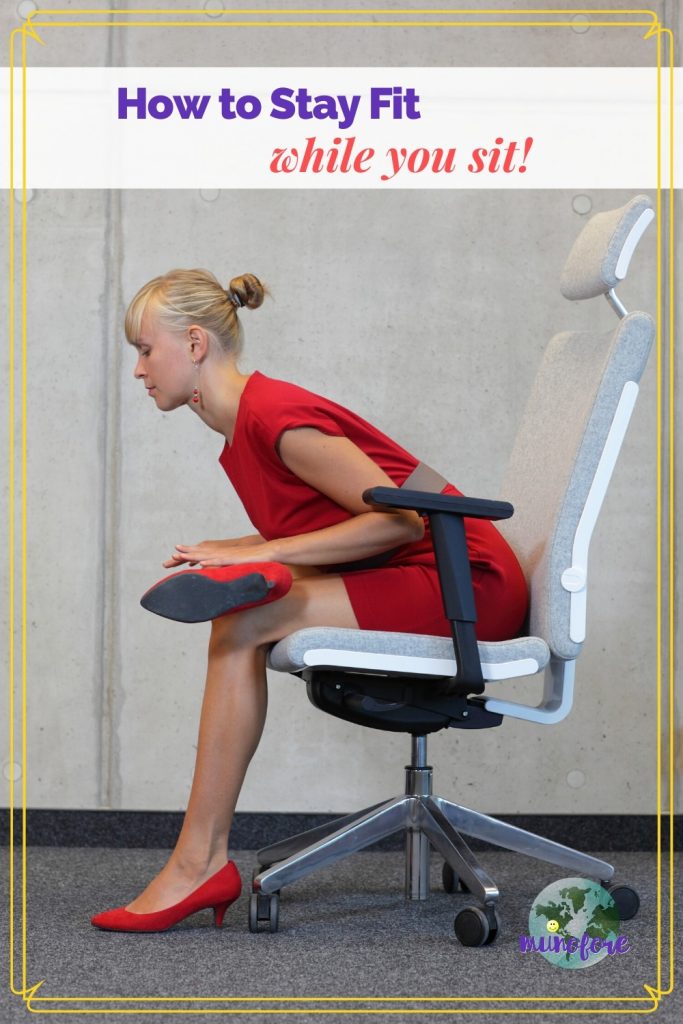 I often joke about having "blogger's butt" from sitting behind the computer for long hours at a time. But weight gain is only a small part of the problem. Studies show that sitting raises your risk of heart disease, diabetes, stroke, high blood pressure, and high cholesterol among a variety of other health issues.
Some people don't have a choice, however. They might have limited mobility, which makes a traditional workout difficult. My mother's crippling arthritis left her unable to even walk for long distances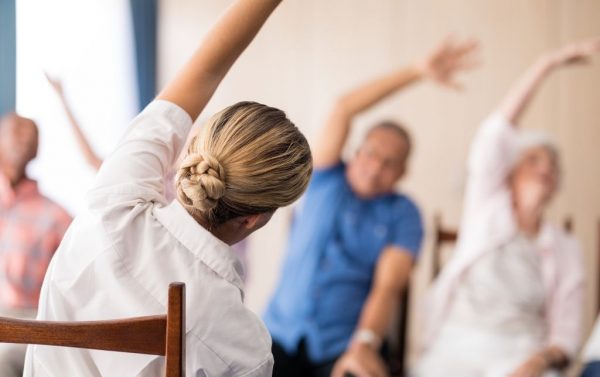 It is possible to maintain strength and flexibility regardless of age provided you choose the right exercises. It's even possible to lose weight if you make smart choices when developing your own workout routines.
Choosing the right workout
There are a variety of workouts you can do sitting down, such as:
aerobics
stretching
weight lifting
tai chi or yoga
and more
Seated workouts will vary depending on where you are sitting, the type of chair or seat you are using, and whether or not you are disabled or lack strength in your legs.
If you have trouble standing up and walking on your own, or are usually in a wheelchair, for example, it is still possible to get a good workout, but you need to plan ahead as to what exercises and equipment you will use.
You can research a variety of workouts on YouTube to sample what may be interesting to you. A few channels to try are POPSugar, BeFit, and Mindful Chair Yoga.
Choosing the Right Equipment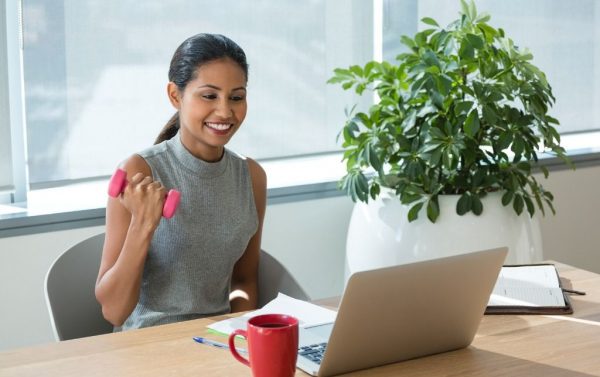 You can do upper body calisthenics, on their own, or add light weights or resistance bands to boost your results.
You don't have to have a lot of fancy equipment. Some cans from your pantry, or bottles of water, can serve as light hand weights you can use at your desk, while sitting on the sofa, etc.
Or you can invest in some small hand weights like these; or consider a set of resistance bands like these. Resistance bands are basically giant rubber bands that offer resistance for your workout.
You can also get an exercise ball for your workouts. Using it as a desk chair will also improve your core muscles just from sitting.
You can get a good work out sitting down. This post is the first in a series to help you research the right exercise for you and get you on the road to a lifetime of wellness.