Because I do not have enough irons in the fire this year, I decided to attempt a "Project 365". Every day for 2017 I am posting a photo of my morning cup of coffee on Instagram. Why coffee?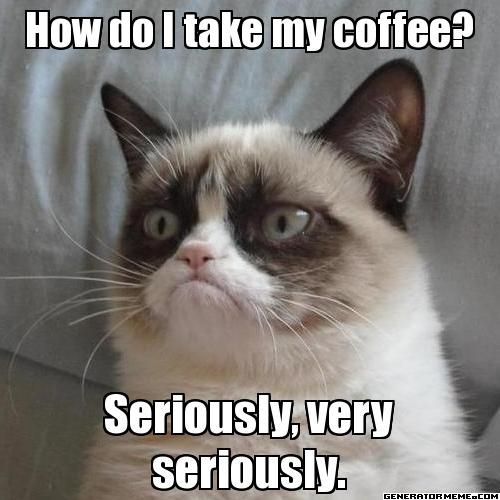 Well, not really seriously, but I do love popping in Grumpy Cat memes when I can. On New Year's Day I made some of my favorite coffee and posted a picture of it. When I woke on the 2nd I decided oh what the heck why not.
January's Pictures
So far I am 31 for 31.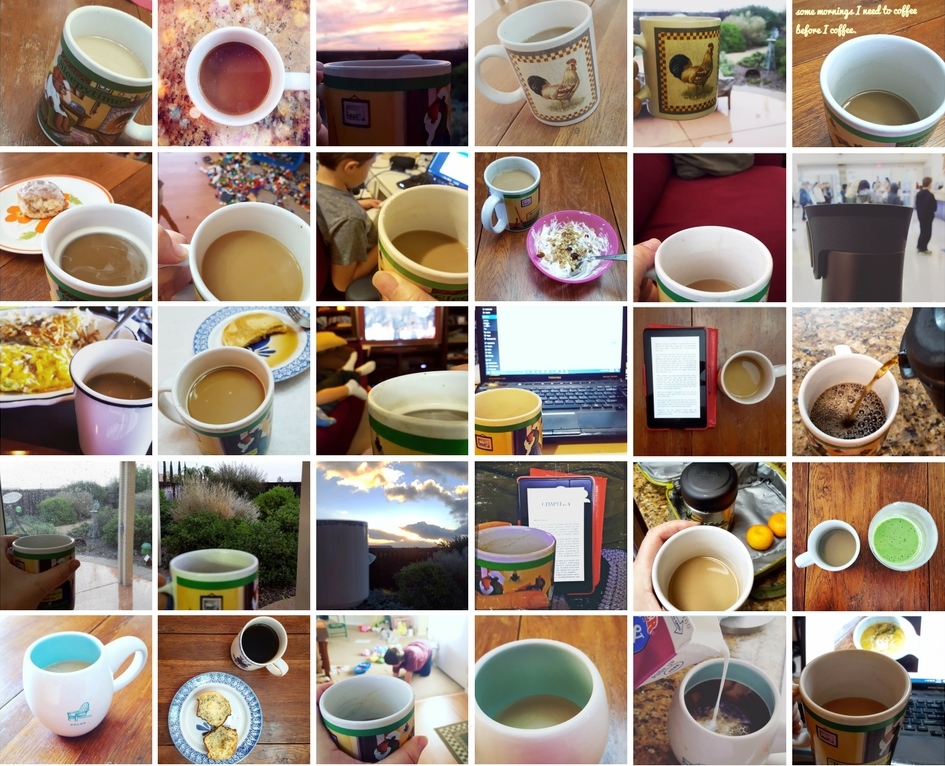 And here is #31 that I couldn't fit nicely in the collage above.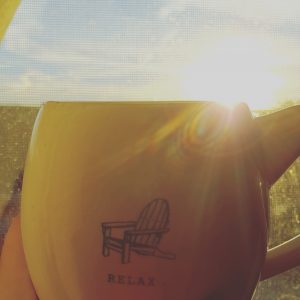 Wish me luck counting the days from here on out. And coming up with 341 more ideas for different photos. ha ha!
But wait, there's more...
Drumroll please, here's my very first ever video.

Does this make me an official You Tuber now?
I am still not ready for any live streaming, or even to record my voice. But, I will be doing some more clips like these, mostly for recipes over on That Recipe.
I used Windows Live Movie Maker because that is what is on my computer. But, I am definitely open to suggestions from any of you experts on Windows (or Android) software that might be easier and more functional.
Follow the fun
If you want to follow me over on Instagram you can get to see the shots daily, along with random garden shots and lots of food pictures. Or you can become the very first person to subscribe to my brand spankin new You Tube Channel. I'll be posting more over there as I have time.
[Tweet "Project 365: Coffee Photos the first month. 31 pictures of #coffee ! #coffeelover #photography"]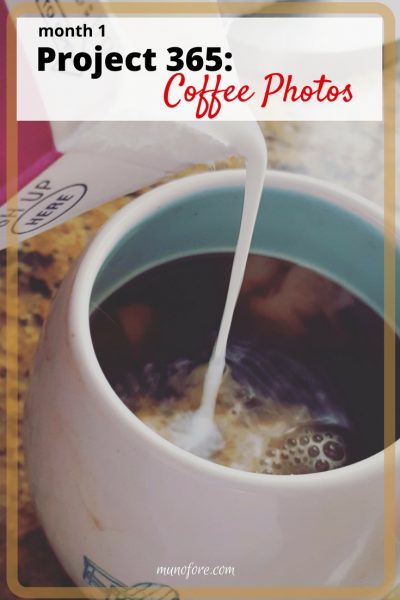 Tell me:
Do you make videos? What program do you use?
Have you ever done a Project 365 or something similar?
It's not to late to start your own, just start snapping pictures or sewing or whatever sounds fun to you and start counting from today. You'll be amazed at the end of the 365 days.