Tips and tricks for taking family portraits yourself that you'll want to share!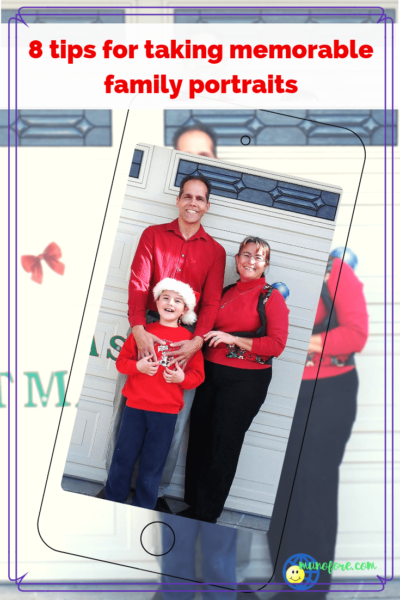 Of course, you want to share your wonderful family with everyone. For many people a professional photo session isn't in the budget. You try to take some yourself, but...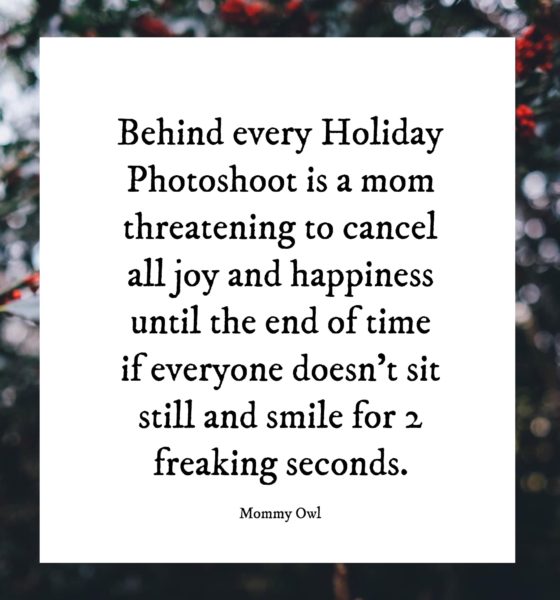 You don't need a fancy camera or lighting equipment. Use these tips to help you get the right shot at the right time that you really are proud to show off.
Lighting Is Critical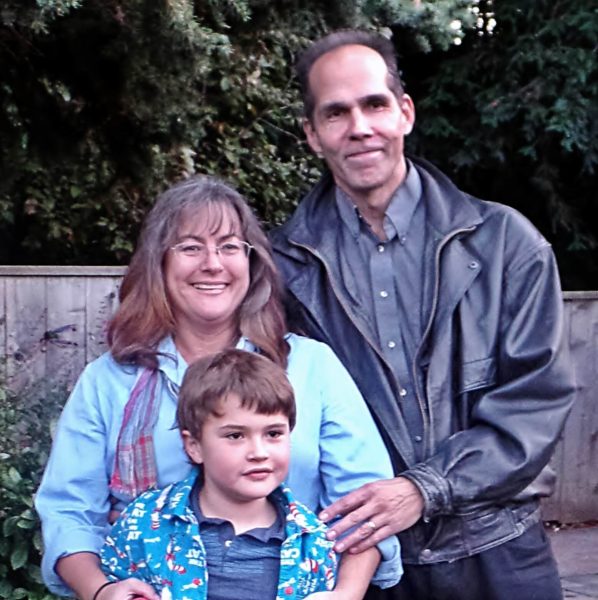 If you've ever watched Americas Next Top Model, then you know how important finding the light is. Find an angle where everyone's faces will be evenly lit. Light behind the camera is desired versus light behind the subjects. Sunset is usually preferred by professional photographers because it creates a soft golden light, but that isn't always possible.
Experiment with a few locations and angles until you get the results you want.
The photo above was taken rather late in the day in a shady spot so the lighting is a little flat, except on my tall husband. I had to tone down the highlights and brighten the shaded side.
Use a Tripod
This is especially important if you're going to be in the photo too. You can pre-focus the picture on the other subjects, set the timer, and slide into the shot without worrying about it moving.
The photo of us in red was taken without a tripod, the camera was on a garbage barrel. Hey, a girl's gotta do what a girls's gotta do. I just picked up this 58" tripod as a business tool/early present for myself to avoid the situation in the future.
Tips and tricks to help you take share-worthy family portraits.
Try Manual Focus
While auto focus works great, when it comes to home portraits you may want to try manually focusing on the subjects. This is because once you get into the shot, the camera might get confused and focus in the wrong spot. Refocus when poses change.
The photo in red was one of the few in focus. Even though I auto focused on my husband, me slipping into the picture and our constantly moving son confused the camera.
Be Goofy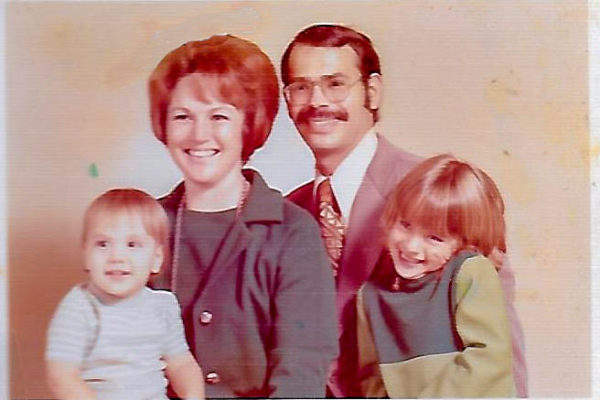 Don't you feel sorry for the mother of that little girl? I love you, Mom!) Okay, this is a professional shot, but it stands out because I was being goofy. Me being me.
While you do want some serious family photos, let the kids go nuts and act goofy for some of the shots. It will make the experience a lot more pleasurable. Maybe add some props to help people relax and be themselves.
Help Everyone Pose
There is a saying in modeling and that is, "if it bends, bend it." Do the same to make the photo more interesting. Standing there like sticks will not look good. Figure out and practice poses that make each person look their best.
Choose a Style of Clothing
You don't want everyone to be matchy-matchy (my green dress in the photo above was made from the same double knit polyester as mom's jacket). But, you do want the colors and style to go together. You don't want one person looking ready for the beach and the rest in their Sunday best.
It works best if you pay attention to who is going to stand near whom, and make sure the colors don't clash or blend in together too much.
Stagger the Heads
The best family photos offer a variety of things to look at, which is why most professional photographers stagger the heads. It keeps the photo more interesting and naturally takes advantage of the subject matter.
Dad is sitting on a box in the classic family photo above so he would be taller than mom's 1970's backcombed hair.
Get an Assistant
Someone who is not going to be in the shot is always a help, especially if you have small babies. You really want the children to look right at the camera so that their eyes are a main focus in the shot. The assistant can stay with the camera, grab the attention of the kids and give the family something to look at.
In the blue and black photo, J was looking at someone standing next to the photographer who was also taking pictures.
Taking family pictures should be a relaxed and fun activity that everyone in the family enjoys. Don't try to be someone you're not. If your family is normally dressed down, stay dressed down. If your family is formal, then be formal. There is no right or wrong way to be unless you're trying to make everyone become someone they're not.