For those of you that haven't heard, there is a little sporting even going on in Rio de Janeiro right now called the Summer Olympic Games. So, the Fantastic Five Friday Frivolity hosts chose it as our theme this week.  I could have written a rant about the time-delayed commercial riddled misogynistic NBC television coverage. Instead I relied on the hours and hours and hours and hours marinading in chlorinated water as a competitive swimmer in my youth and had some fun with these funny swimming memes.
Fair warning, some of these might not make much sense to the general public (kind of like my Math Puns last week). But swimmers will nod their head and laugh. Share them with a swimmer you love today. 🙂
First let's start with the sadistic coaches. Kidding, I liked my coaches. Well most of them.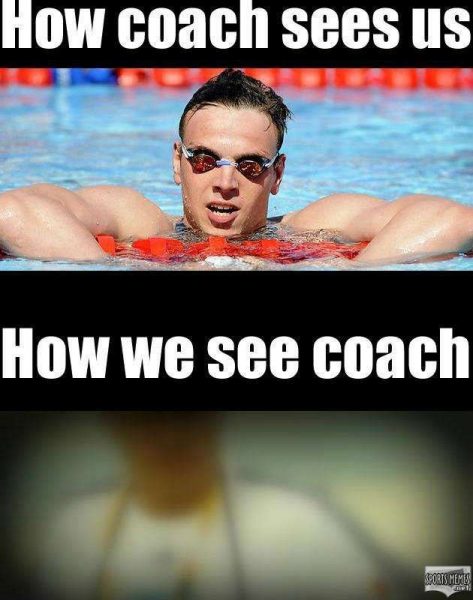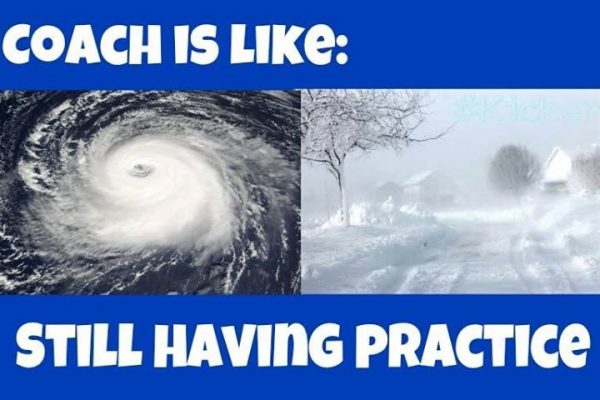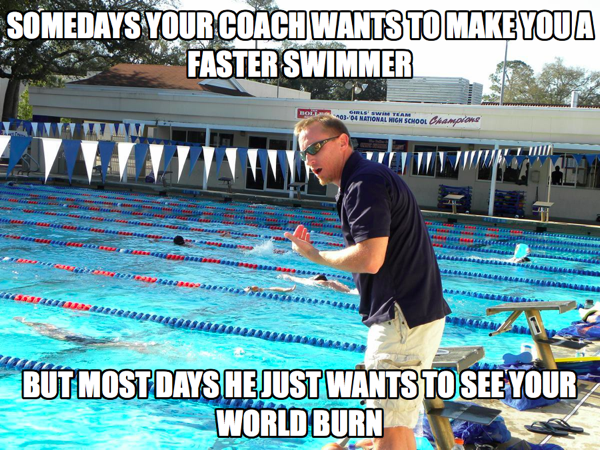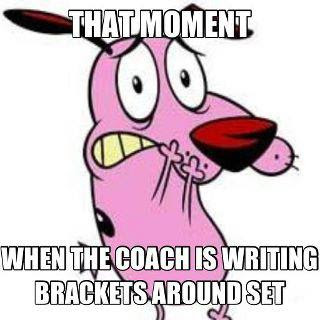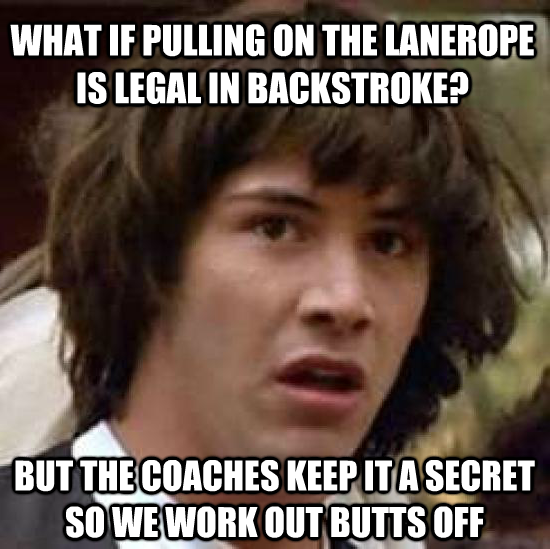 There are some universal truths about all swimmers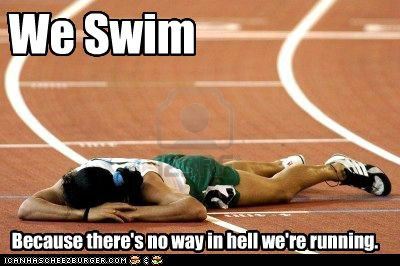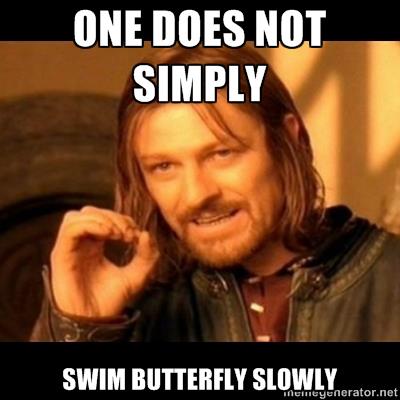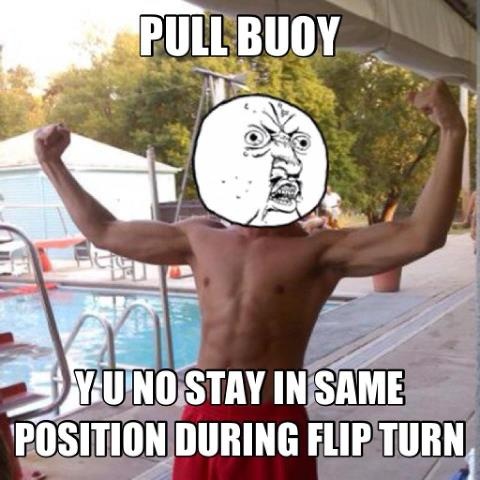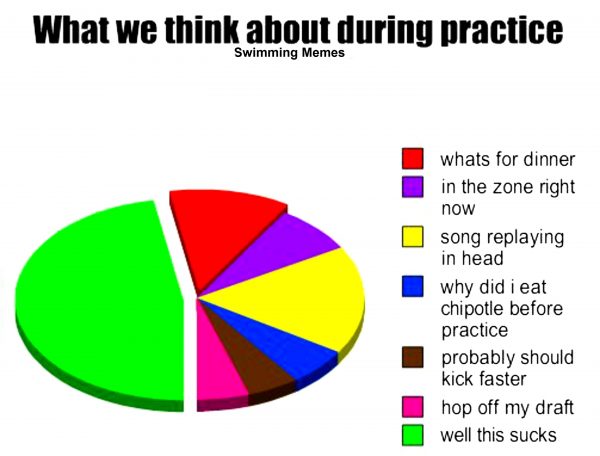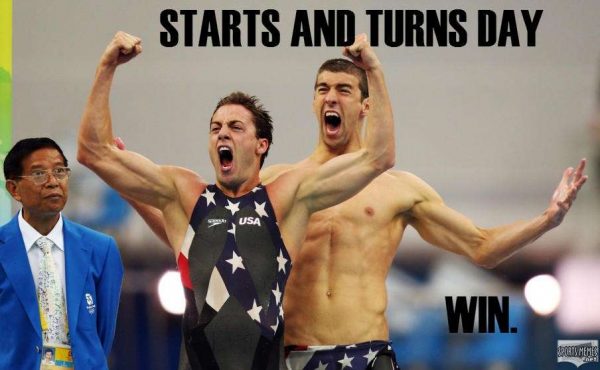 And then comes race day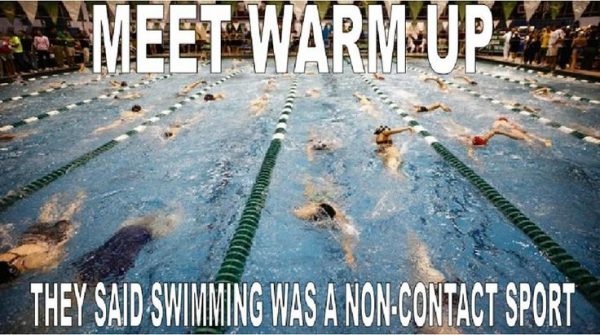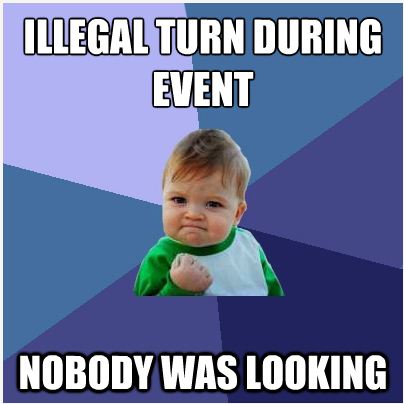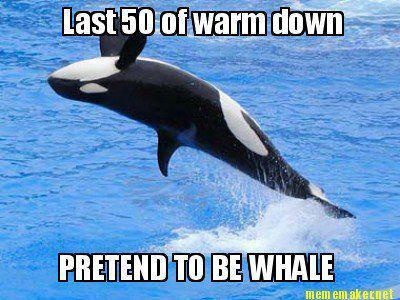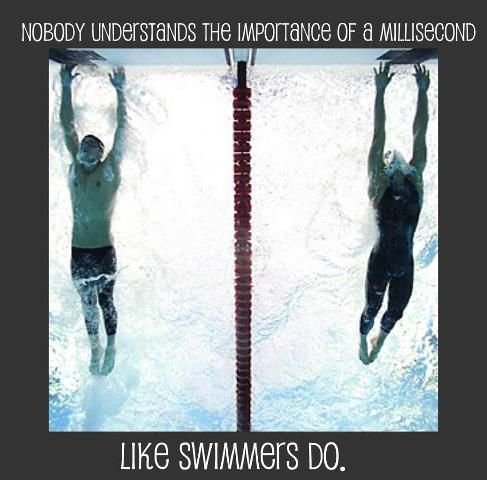 [Tweet "Funny swimming memes that all competitive swimmers will understand. #swimming #humor "]
Now on to the link-up! 😀



Featured Post from Last Week:
In a fun twist, since we now have five hosts and co-hosts we will also have FIVE FEATURES.... but you will have to go check out the other four blogs to see if you were featured there! 😉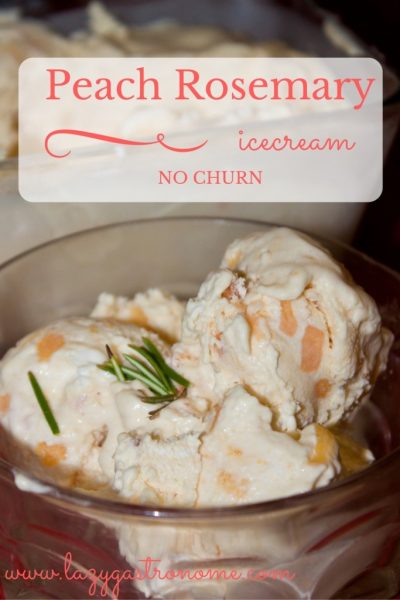 The Hosts:
Audrey is a wonderfully eclectic blogger, who not only can cook up a storm over on That Recipe, but also writes at Munofore - "MUsings NOt FOod RElated." Munofore touches on humor, parenting, crafting, holiday ideas, tutorials, and more! She tells about the time she succumbed to the temptation of a piece of chocolate cake in this funny, if slightly delusional, post.



Jessica is an amazingly funny and smart blogger from Wales who writes at Babi a Fi on a whole range of topics -- from entertaining vintage nostalgia, to technology tutorials, to book reviews, to raising her adorable munchkin, and so much more! Her most recent post is about the very real possibility of fraud from the "chip and pin" system. Watch your bank statements carefully!




And a huge welcome to the #FridayFrivolity Co-Host for August:


Rebecca is a fun and eclectic blogger who writes about family life in North Wales on her blog, Becster! Her posts encompass parenting, travel, product reviews, tips for landlords, pop culture, and even her love of Formula 1 racing! She is getting a head start on Christmas shopping with some ideas for toddlers.



Now time for the new stuff!
This a link-up for all things funny, fun, encouraging, hopeful, and happy. That includes free printables, giveaways, and other fun stuff to make us SMILE and start the weekend off on the right foot.

If you're here in search of fun and uplifting reading materials, skip the rules and just start clickin'!

Bloggy buddies, thanks for coming to par-tay!


You are welcome to link up to 3 posts, and old posts are always welcome!


There are three rules only:
Save