Life has been a bit rough lately with one piece of bad news after another. But this week our luck seem to be changing.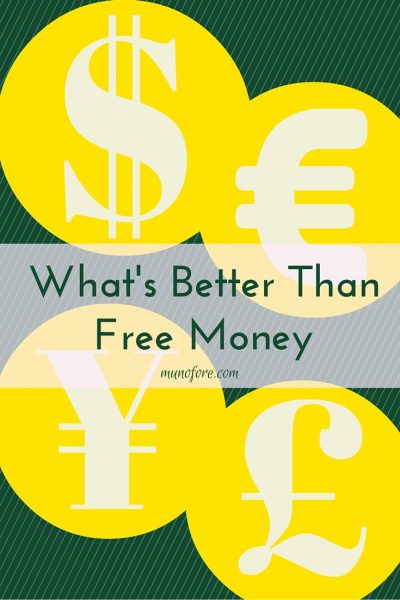 Free Money
First we got a letter from the water district stating we had been erroneously charged for something we shouldn't have been... for the last 8 years. Refund check enclosed! Cha-Ching!
 More Free Money
We are at the end of a cul-de-sac and the way the wind blows here trash tends to end up in my yard from throughout the neighborhood. On Monday it wasn't trash, but cash in my newly planted front yard.
I asked the neighbors, but couldn't find out who it belonged to (ill gotten gains from the "pot house" next door, perhaps?). So, we will be buying a gift certificate for the school's silent auction. I figure everyone on the block either has kids at the school or kids who went there or just want a good neighborhood school to increase their property value. Plus, I want to keep the good karma flowing!
Better than Free Money
But the best thing wasn't money related.
J's school makes a big deal about Dr. Seuss' birthday. There's a huge carnival in a few weeks (when they will have the silent auction) and tomorrow the students are supposed to dress up in a Dr. Seuss theme while they do Dr. Seuss activities in class. Not just Kindergarten, the WHOLE school.
I thought of doing a 10 Apples Up on Top Hat, but was concerned about the logistics of keeping the apples on the hat and keeping them from toppling over. Then on Monday I was looking through his drawer for a sweatshirt when I saw this.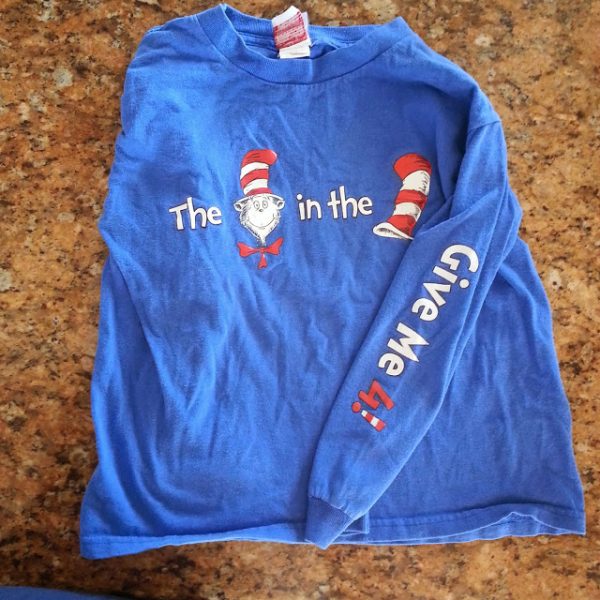 THANK YOU AUNT IRENE! Another awesome hand me down from his big cousin Kyle. It might be a little big, but he can wear it this year and next, buying me at least two years until I have to come up with a new costume. He will have to wear the shirt under the reversible Thomas and Friends jacket he also got from Kyle because it is supposed to be raining pretty heavily on our walk to and from school. Which is actually good news for parched California.
Phew. Life is looking up.
Save
Save