Our Fun Run is next week so room parents had to put up a Hollywood Themed Classroom Door Decoration to help get the students excited to run and earn lots of money! You could also use this as a beginning of the year poster or anytime you need a Hollywood theme.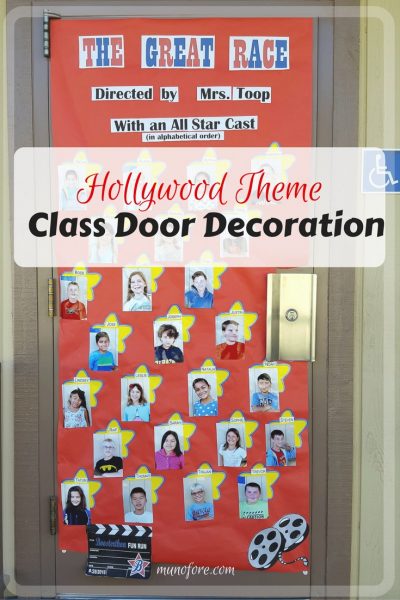 Quick note, our PTC chose Boosterthon to run our Fun Run. Boosterthon is not sponsoring this post. I had nothing to do with the selection of them to organize the fundraiser. BUT considering how they have run things the last three years the school has worked with them I would highly recommend them. If you want more information contact me via e-mail (audrey at munofore dot com) and I will put you in touch with our PTC to get more details.
How I made the Door Decoration
I started with these stars (affiliate link) I picked up at a local teacher supply shop. They had nothing else and I didn't want the face on it so I turned it upside down.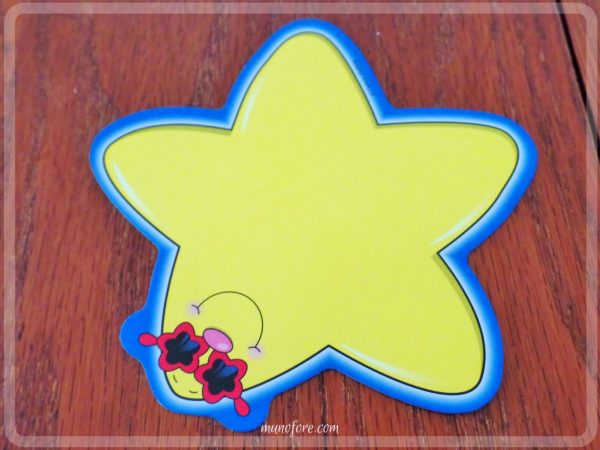 I printed and cut out a list of first names in the class and glued them to the top of the stars.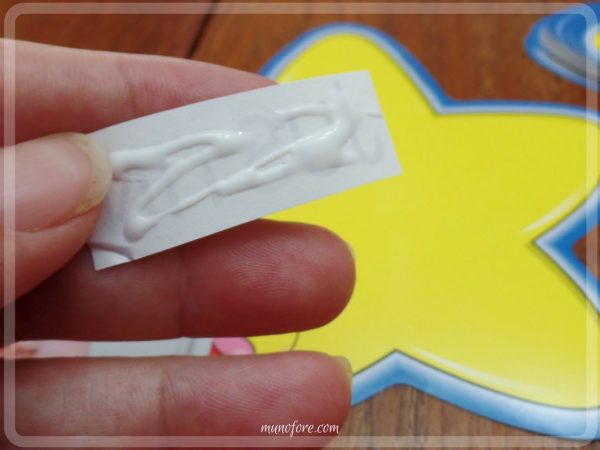 Then I glued a photo of each child to the star, but off center so you could see more of the star.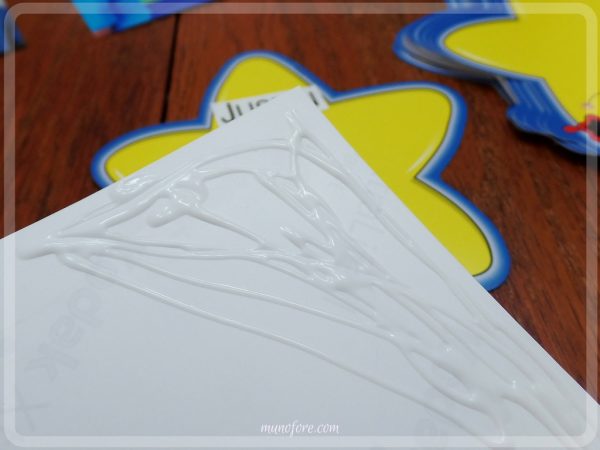 Rinse and repeat 24 times for each student just like this handsome fellow here. Though the other 24 students actually looked at me when I took their pictures. He's lucky he is cute sometimes.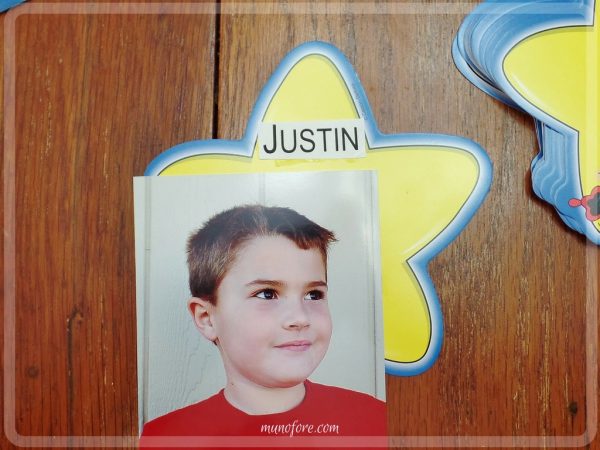 I purchased 48" wide paper and had to trim it to 35" which isn't as easy to do as you might think over a 6 foot stretch.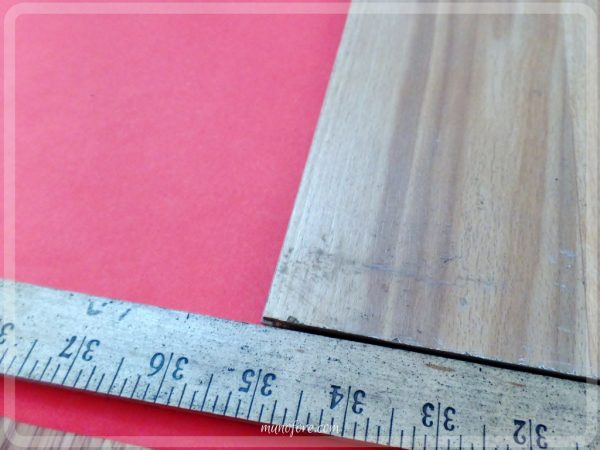 I had printed and cut out the words I wanted so it was time to start designing. The first lay out was beautiful and symmetrical and... missing a place for the door handle.
And that is why I laid it out before gluing right away.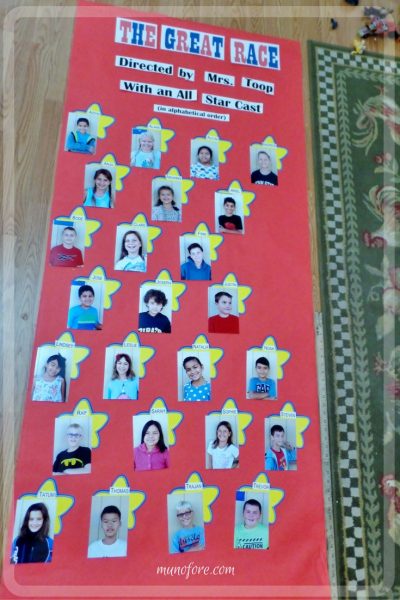 I saved my last two decorations at the bottom for gluing on at the school in case I had messed up my measurements and I needed them to hide a goof.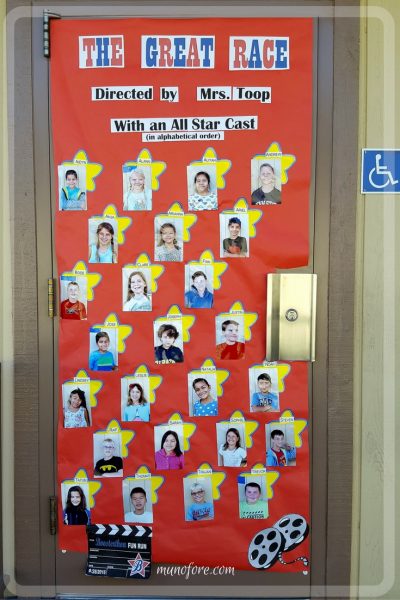 The kids liked it and finally understood why I asked them to pose like a movie star when I took their pictures. Hopefully we will earn plenty of money for field trips and other fun semi-educational activities. Now a month's break until Red Ribbon Week.
[Tweet "Show off your all stars with this Hollywood themed Classroom Door Decoration #funrun #classdoor"]
Save
Save
Save
Save