The Repurposed Garden Hose Wreath has been on the front door since it was created, and with Memorial Day followed by Flag Day followed by Independence Day, I figured it was high time to create a Patriotic Wreath to get in the spirit.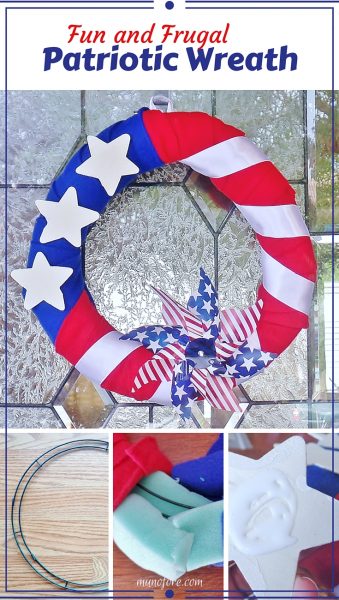 Like all of the wreaths I am making this year, my goal was to create it with items I already have around the house so I could spend as little as possible.I may not be able to do too many more of these, because I am running out of wreaths to reuse. I might have to make some more like I did with the grapevines and old garden house.
The only one I could find left to use was this wire hoop that originally had fresh pine branches tied to it one Christmas. I craft, therefore I hoard.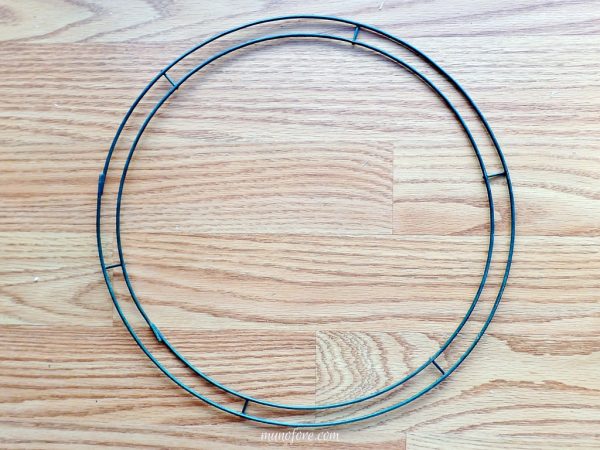 Then I found some red and blue fleece, white ribbon, padding, and a pinwheel I picked up at the dollar section of a certain major discount retainer (aka "the big red ball store").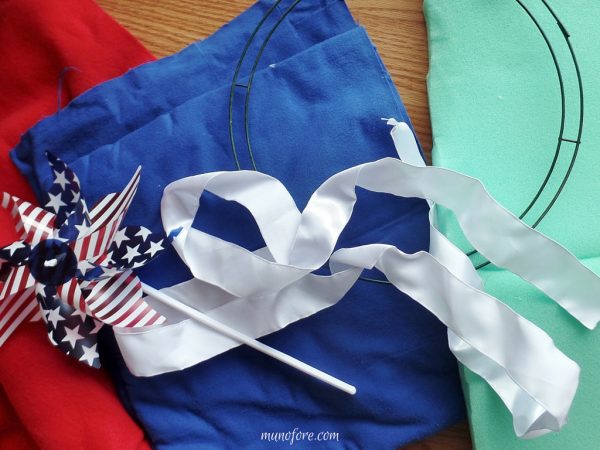 I put the padding around the top and outside of the wire hoop and wrapped strips of the fleece around it to secure it.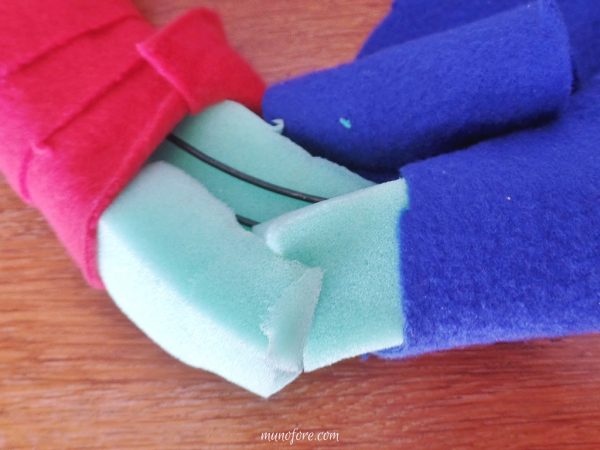 I fluffed and shaped until I got a look I was happy with.
Luckily my mom had just dropped off some craft sticks with stars and hearts and other shapes on top that she was sure I could come up with something to do with. (Yes, she is my crafting enabler). I quickly trimmed off the stick part and painted a few white and sprayed with lacquer.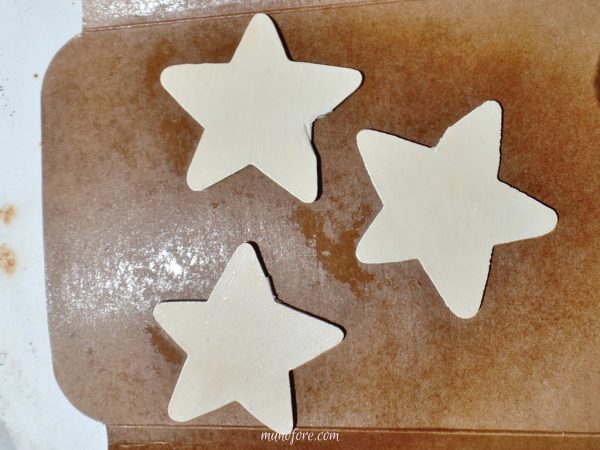 Then I used plain old white glue to affix them.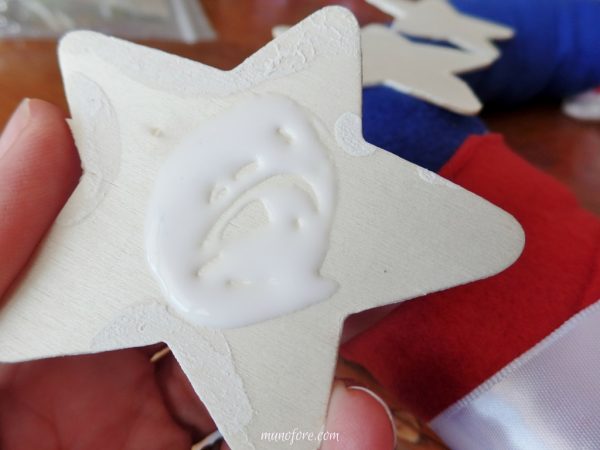 I carefully wrapped the white ribbon around the red to get 6 white stripes and 7 red. The 8 year old verified that it matched the flag. Almost there.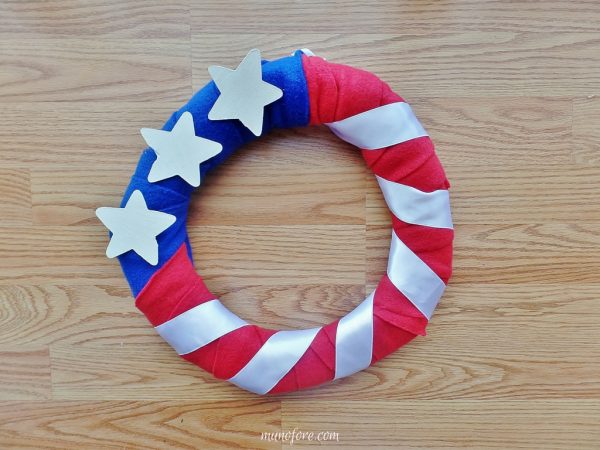 All I had left was the pinwheel. I couldn't decide if I wanted it on top, in the middle or sticking out on the side. A few texts back and forth to my creative director (aka Mom) and I decided to put it on the bottom like a bow, even though it won't spin.
[Tweet "Celebrate the red white and blue with this quick and frugal Patriotic Wreath. #america #crafts"]